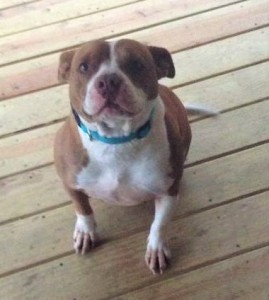 How can we work together to save thousands of lives? Spaying and neutering! Spaying and neutering is a key component in helping to reduce the number of animals that end up homeless.
The Spay/Neuter and Community Outreach Programs aims to help families keep their beloved pets with them, in their home and to reduce the number of dogs and cats that end up homeless because of lack of access to low cost spay and neuter resources.
Our programs help pet guardians and their pets in rural, under-served communities in southern West Virginia, in particular, McDowell County. This county faces many economic hardships and many residents do not have access to critical services, including veterinary care and low-cost or free spay/neuter services for their pets.
Our programs meets the important needs of this community by partnering with veterinarians who have committed to providing spay/neuter surgeries, which Angel's Hope will provide at no cost to pet guardians in McDowell County. The vouchers provide a spay or neuter surgery, rabies vaccine, and pain injection.
We also provide additional resources to encourage and support humane communities, including handouts on pet/human safety, children's books on the humane treatment of animals, and pet-related supplies through the Community Outreach Program.
To date, over 190 family pets have been altered and vaccinated through the Spay/Neuter Program.
This is what one recipient of a voucher had to say about the program: "I help rescue animals in my area and I am a big advocate on spay/neuter. I have been telling everyone about the program and even assisting some in filling out the applications. We have not had a program like this in McDowell WV that I can remember so this is a great opportunity. I didn't want to overwhelm you with so many applications but I have been really excited about your program and want everyone to have the opportunity to spay/neuter their pets."
Please help us continue the Spay/Neuter and Community Outreach Programs. Your support will make a difference for the pets that are helped through the programs and also save lives by reducing the number of puppies and kittens that are born into homelessness.
Please consider making a donation and helping to change and save lives! Thank You!
To Donate: Spay/Neuter and Community Outreach Fundraiser
If you are not a resident of McDowell County, WV and need to locate a spay/neuter clinic please use the locator below:
AT THIS TIME, WE ARE ONLY ABLE TO PROVIDE VOUCHERS FOR PETS THAT ARE A PART OF YOUR FAMILY AND WILL REMAIN IN YOUR HOME. IF YOU ARE A RESCUE ORGANIZATION THAT NEEDS HELP WITH SPAYING/NEUTERING DOGS/CATS THAT WILL BE PLACED FOR ADOPTION, PLEASE USE THE TOOL ABOVE TO LOCATE SPAY/NEUTER RESOURCES THAT MAY ASSIST RESCUE ORGANIZATIONS.
Pet guardians in McDowell County, West Virginia may complete the Spay/Neuter Questionnaire. If you complete the form and do not hear from us within 2 weeks please email us to confirm your Questionnaire was received. Vouchers are provided as funds are available and it could take several months to receive a voucher. THERE IS CURRENTLY A WAITING LIST FOR SPAY/NEUTER VOUCHERS AND YOU WILL BE CONTACTED IF/WHEN WE CAN PROVIDE A VOUCHER FOR YOUR PET. BEGINNING IN 2018, PET GUARDIANS WILL BE REQUIRED TO PAY FOR THE RABIES VACCINE ($10.00) FOR EACH PET ALTERED. THANK YOU FOR YOUR UNDERSTANDING!