Hoowwlloo!!! I am so excited to meet you! My name is Sampson, chosen by all of the pawtastic people on our Facebook page and around the world.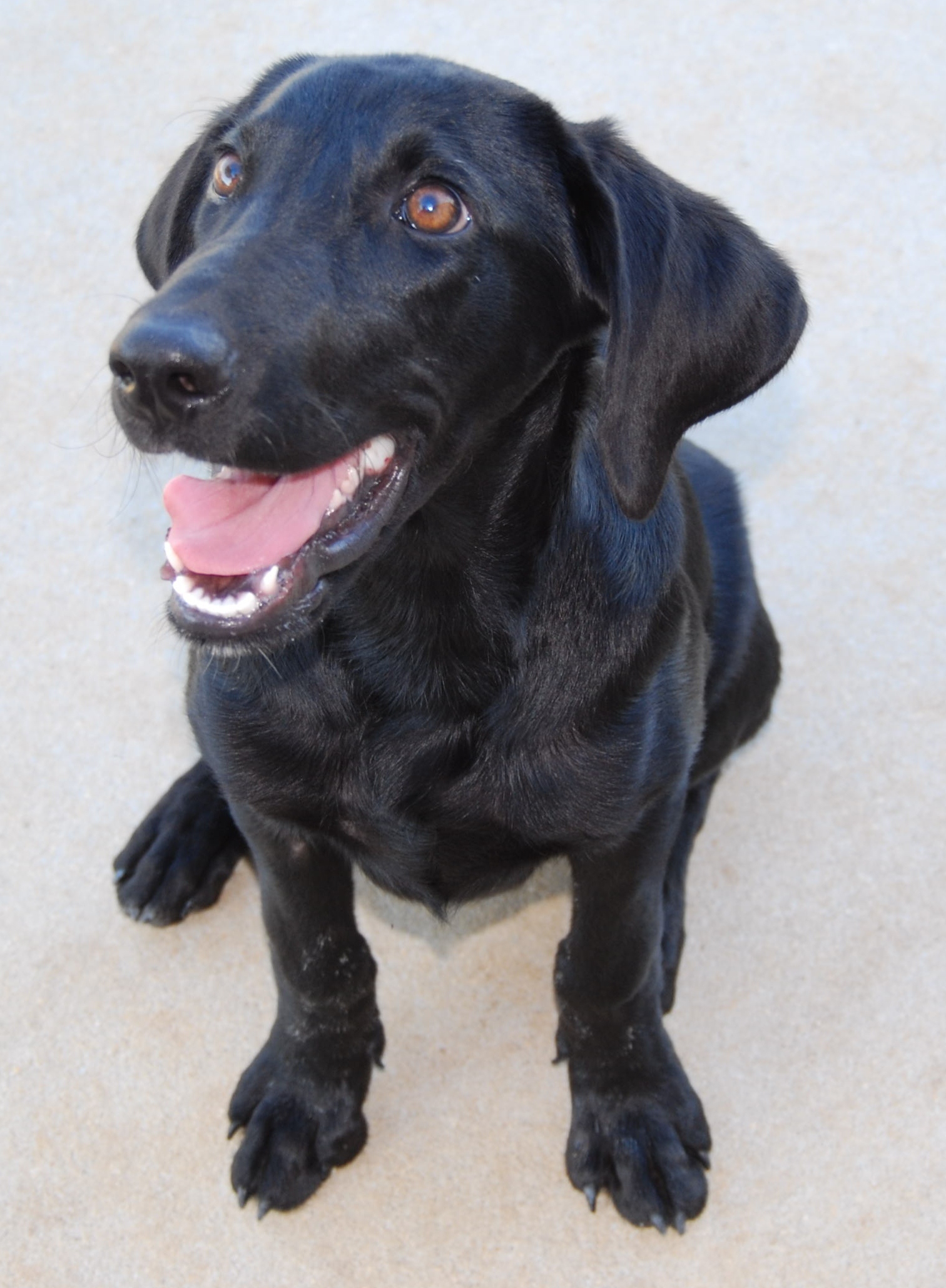 10/26/2012:Ruff-a-Roo! Good morning to you! This is it! This the BIG day! Mr. Goose and I are jumping for joy and with gratitude. Thank you so much to every single person that has shared my journey! To those that donated to help me get strong and healthy, to Mary's Dogs for finding me the most amazing family, to my wonderful family that is waiting for me, to those that shared my story, pictures and webpage, and to Mr. Goose for being my very best friend. This day is possible because of YOU.
Thank you, Thank you, Thank you!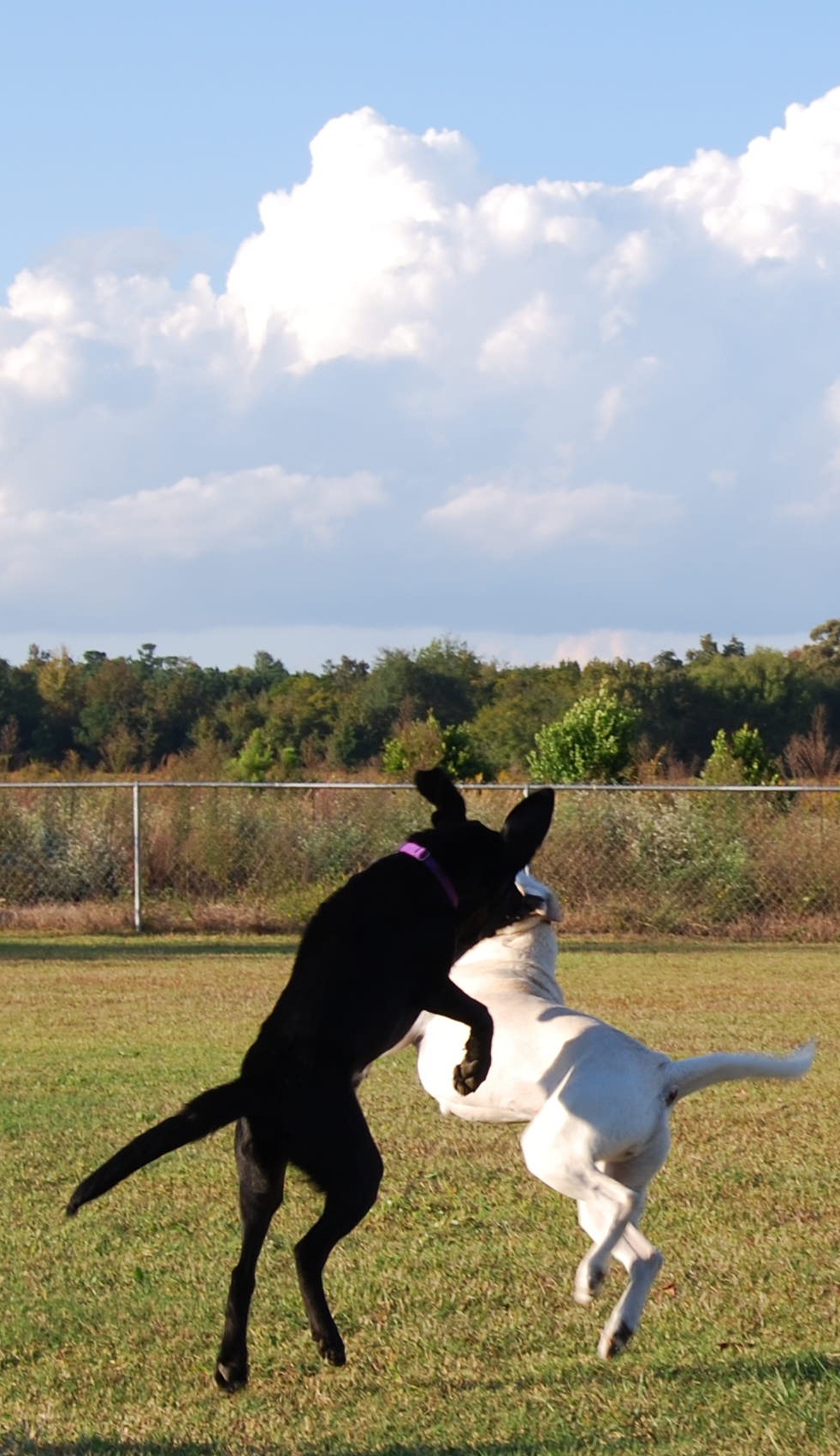 10/25/2012: My foster mom and I just finished packing my bag for my trip tomorrow. We both got a little teary eyed, but talked about how I have a great life ahead of me with a wonderful family and how much she has loved taking care of me for the past month. Me and Goose have been playing and snuggling too

I am getting so excited and a little nervous. Thank you to everyone that has shared my journey!
10/24/2012:My foster parents have taught me that teamwork is the way to go! They tell me everyday about how Angel's Hope is possible because of our amazing supporters, rescue partners like Mary's Dogs and every single person that visits our Facebook page, website or shares our information with others. We are so grateful for your support! P.S. Me and Goose were using teamwork to find out what exactly was in this magnificent hole!
10/19/2012: Ruff! Boys are always in competition over something! Today Goose and I had a "who has the cutest chompers" contest. Mr. Goose barked that he knew if he made art work with his chompers that they would make millions and billions. I barked that I did not think so and that my chompers were the cutest chompers in the whole world. Mr. Goose just smiled as you can see from the pictures as he is a big ol' ham when it comes to getting his picture taken. Ruff! Check us out! -Sampson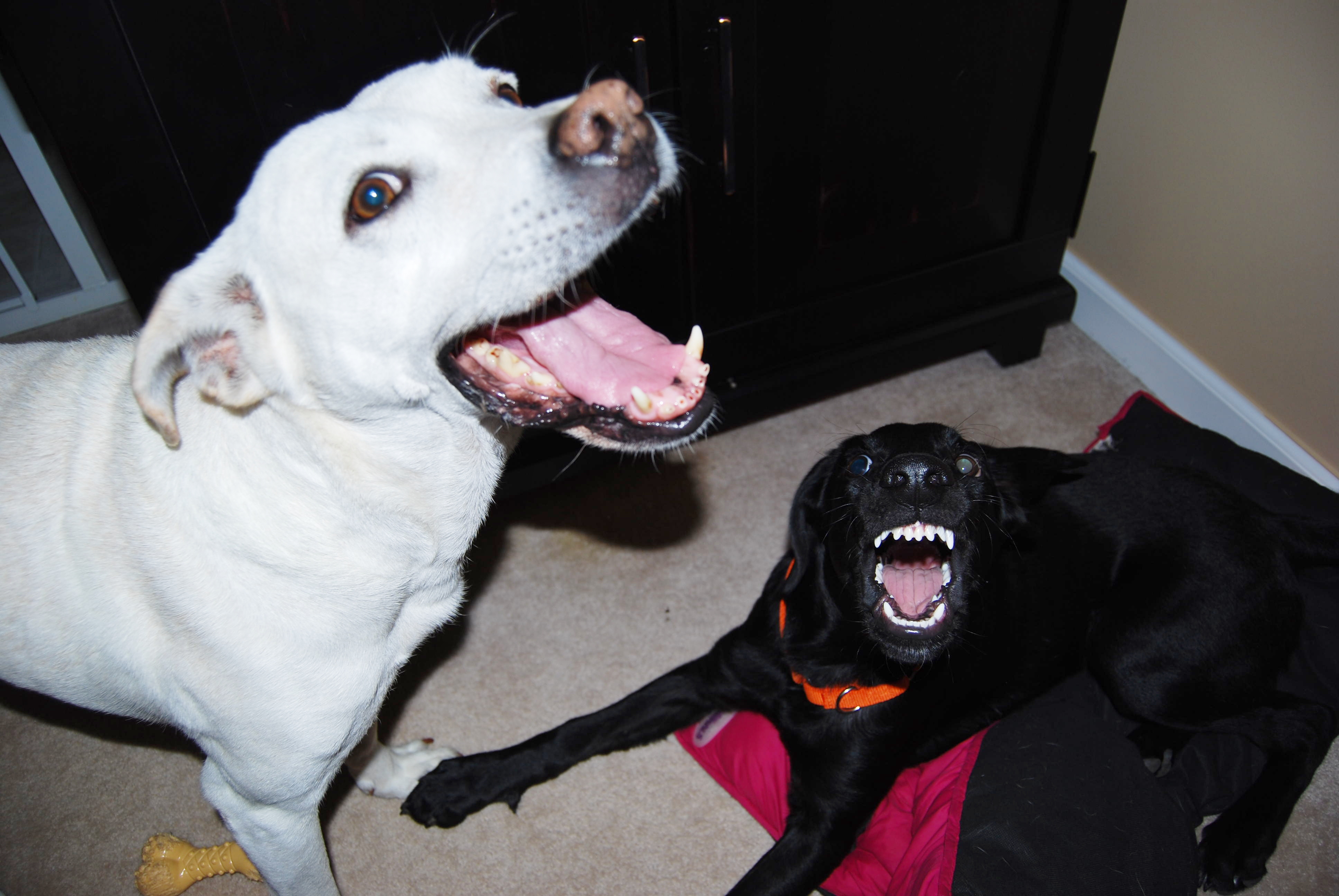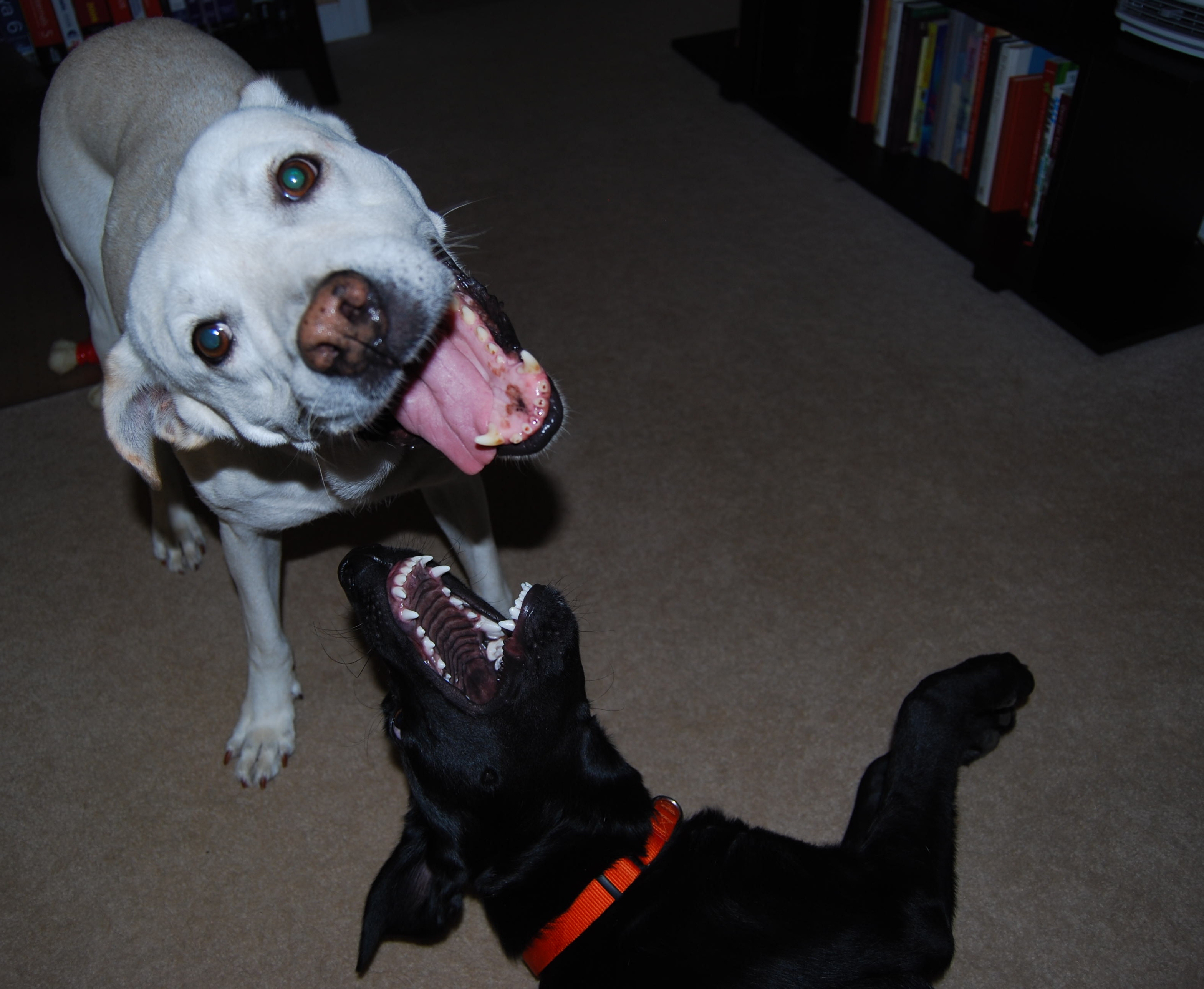 10/17/2012: Mr. Goose and myself are singing to you on this lovely afternoon and hoping that you are having a pawtastic day! Ruff! -Sampson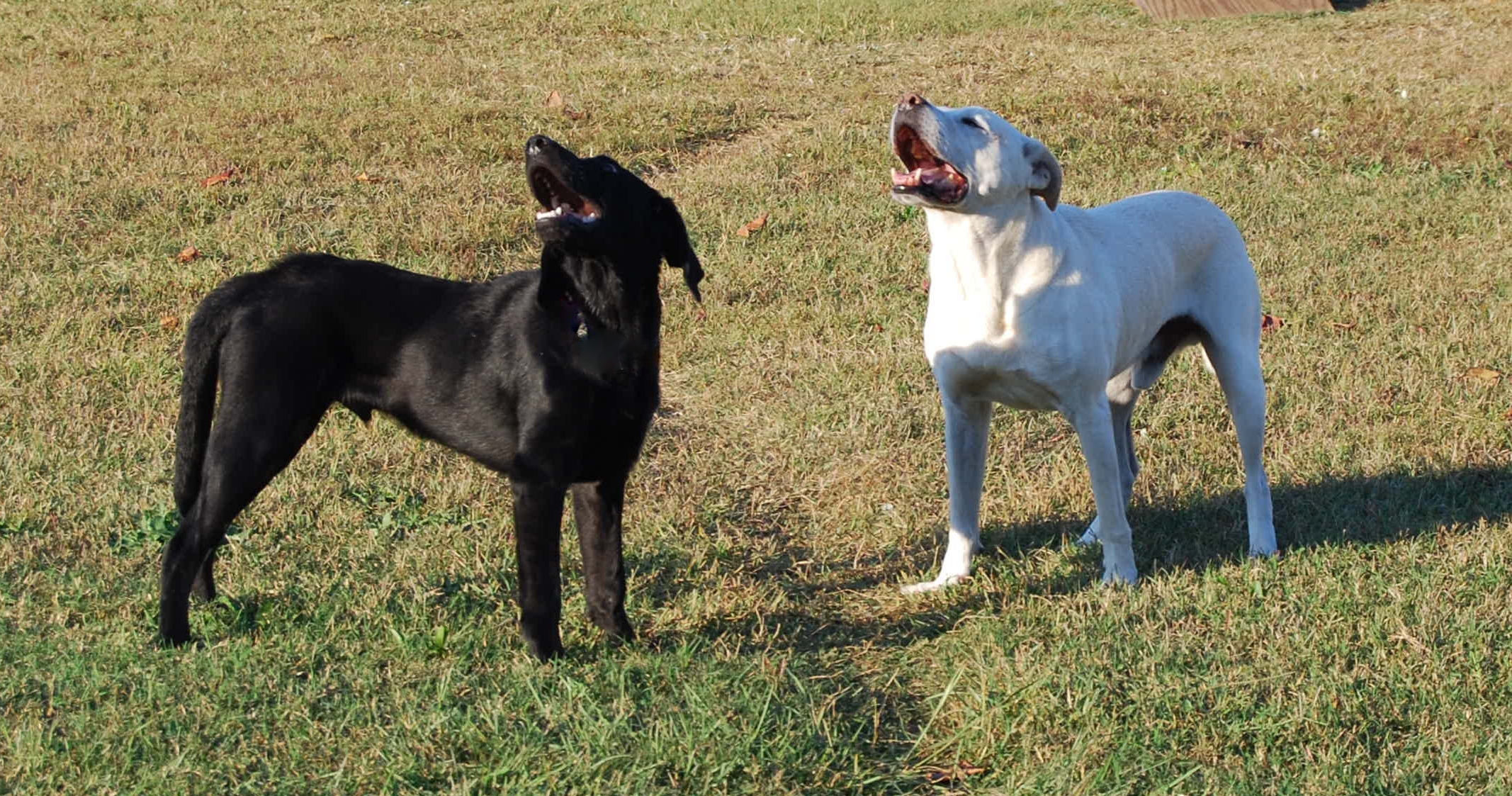 10/16/2012: Boy oh Boy was I a drama King at the vet!! I had a total puppy meltdown! Can you believe that? Me! Cool as a cucumber Sampson just lost it. I just did not want to get my grow big, strong and healthy puppy vaccinations at all

But it is all over with now and I am almost ready to start a new, amazing life. Thank you all for helping me get my medical needs taken care of and for supporting the efforts of Angel's Hope. And don't worry! I am calm, cool and collected and just relaxing now!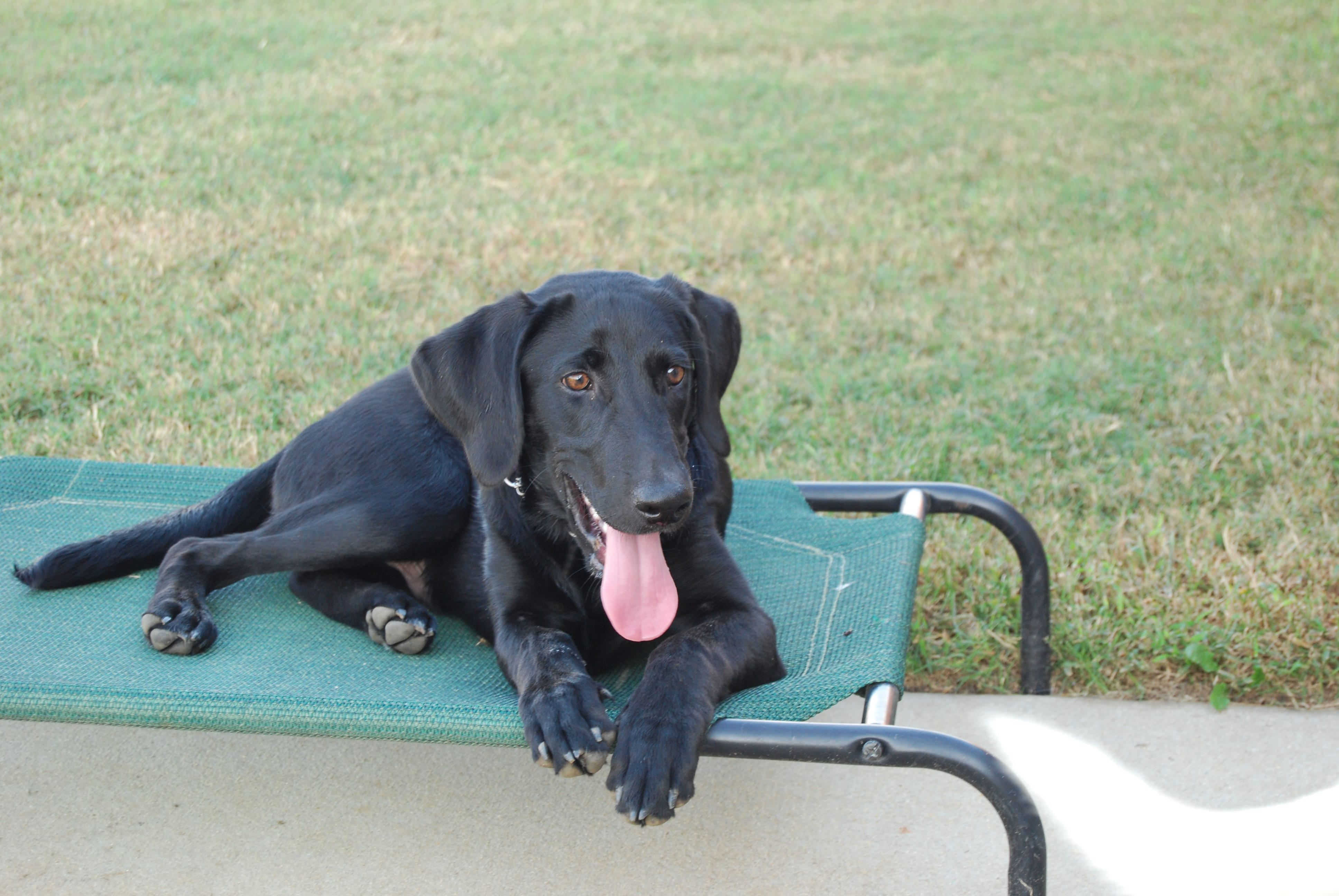 10/15/2012: Ruff! The art auction is officially open! The starting bid for each piece is $25.00 and there is an additional $5.00 charge for shipping. PAWLEASE share and help me raise funds to finish up my medical treatment and help Hannah with her heartworm treatment. To bid please visit our Facebook album: Sampson's art auction
Tail-wags and puppy kisses to you! -Sampson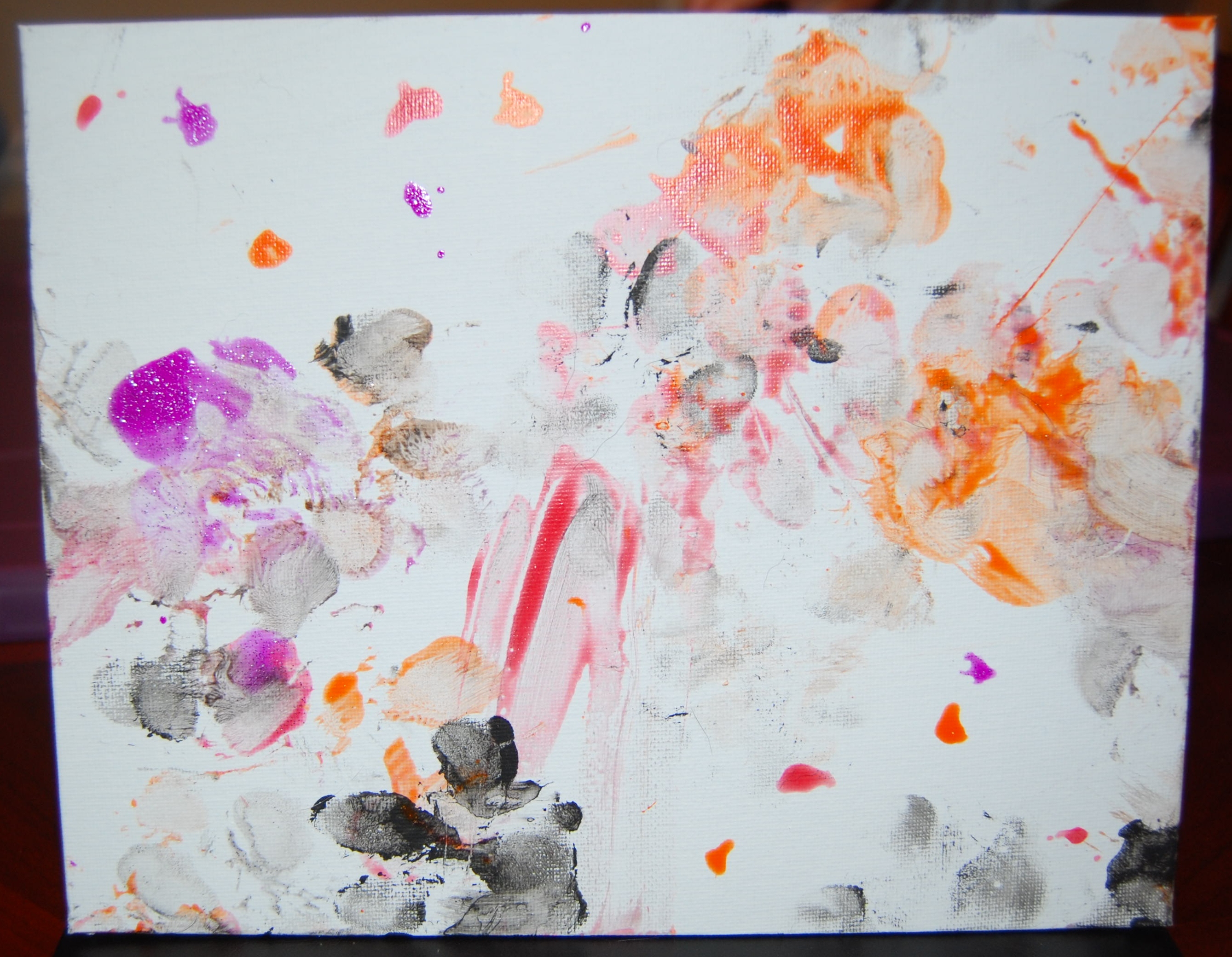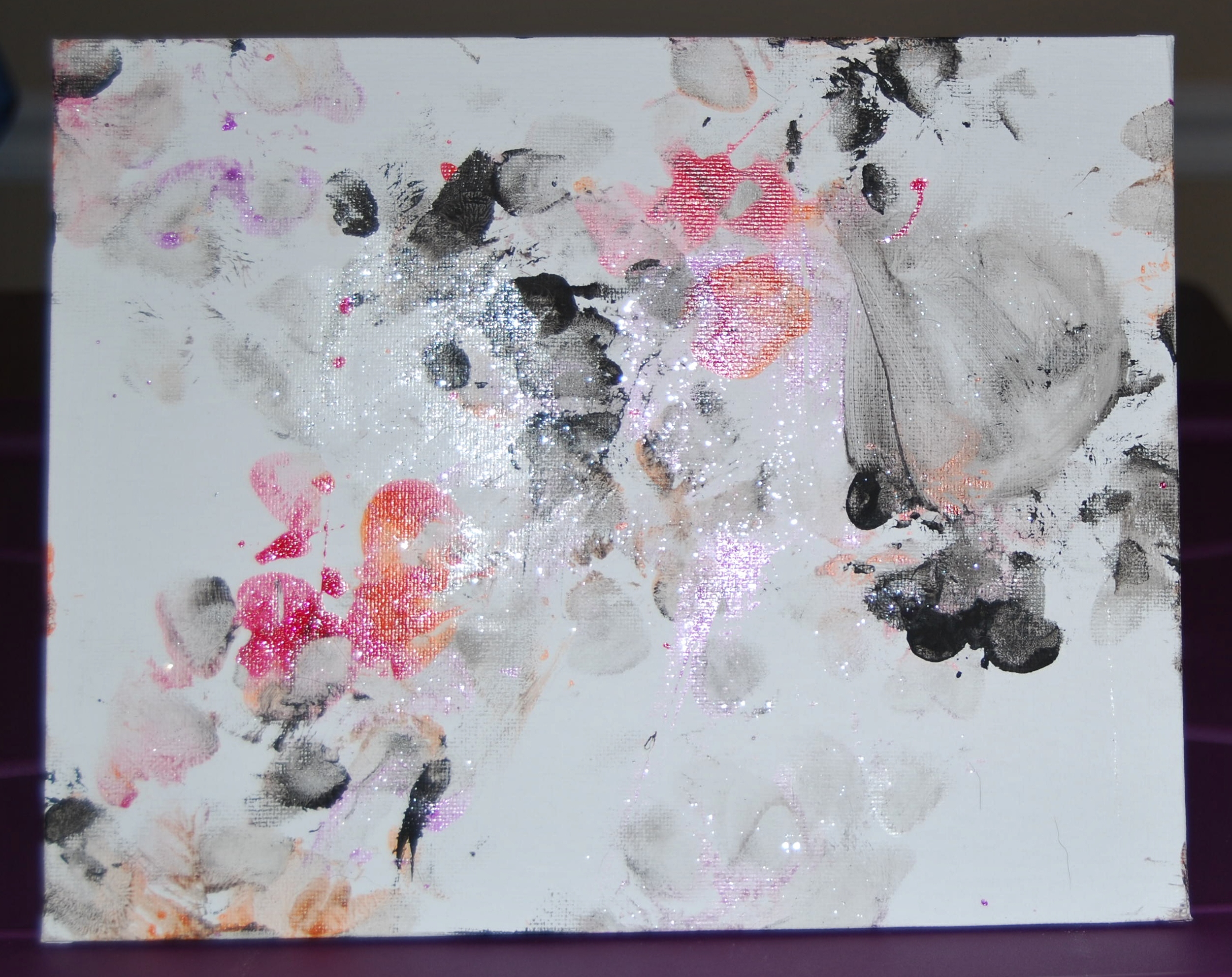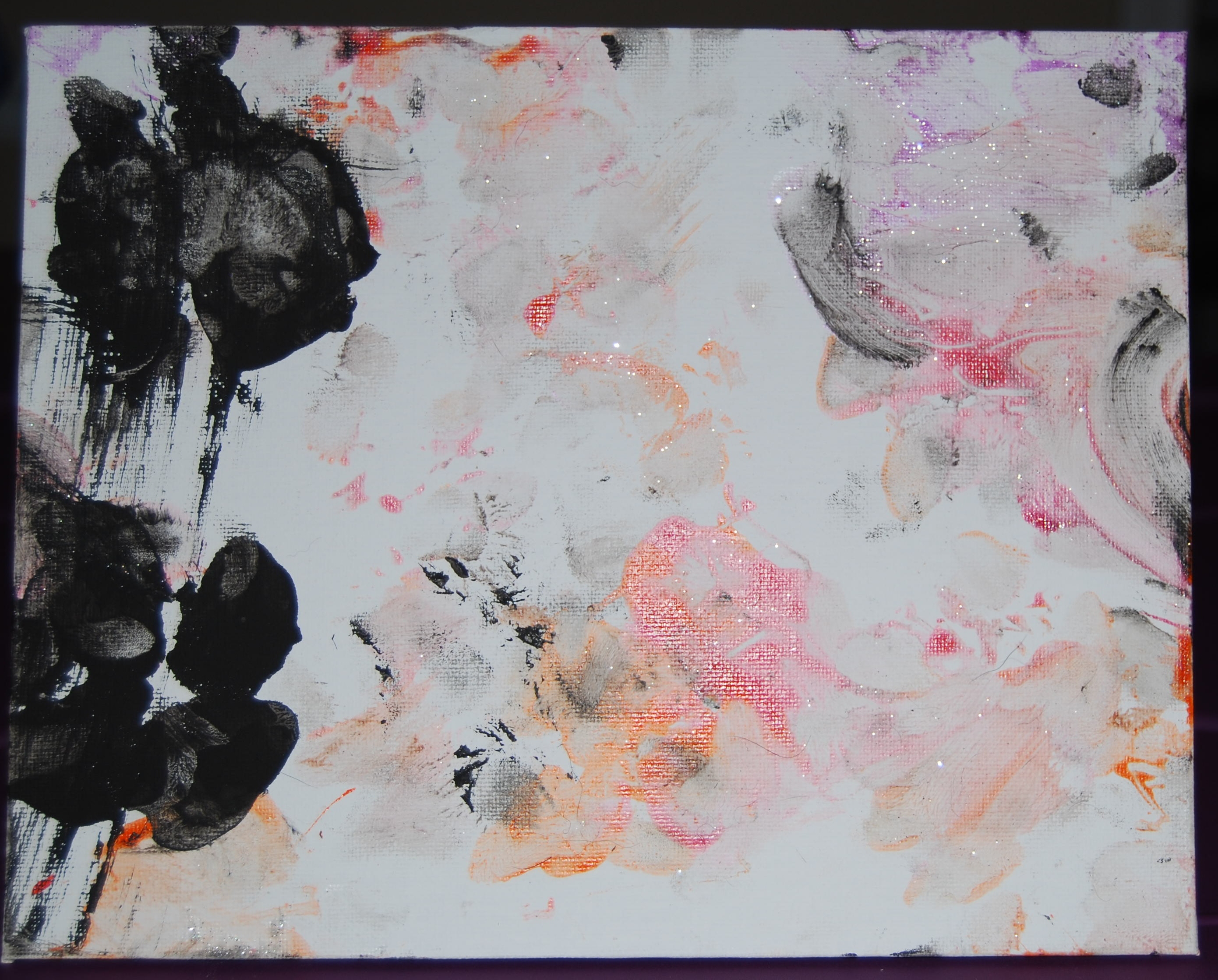 10/5/2012: HOWLO!! What does a puppy have to do to get the tooth-fairy to come to his house!?? I have lost another chomper! That is 3 chompers in less than a week and still they wait under my pillow. Where are you tooth-fairy?? Are chompers from a very cute and loving little lab boy not in demand? RUFF!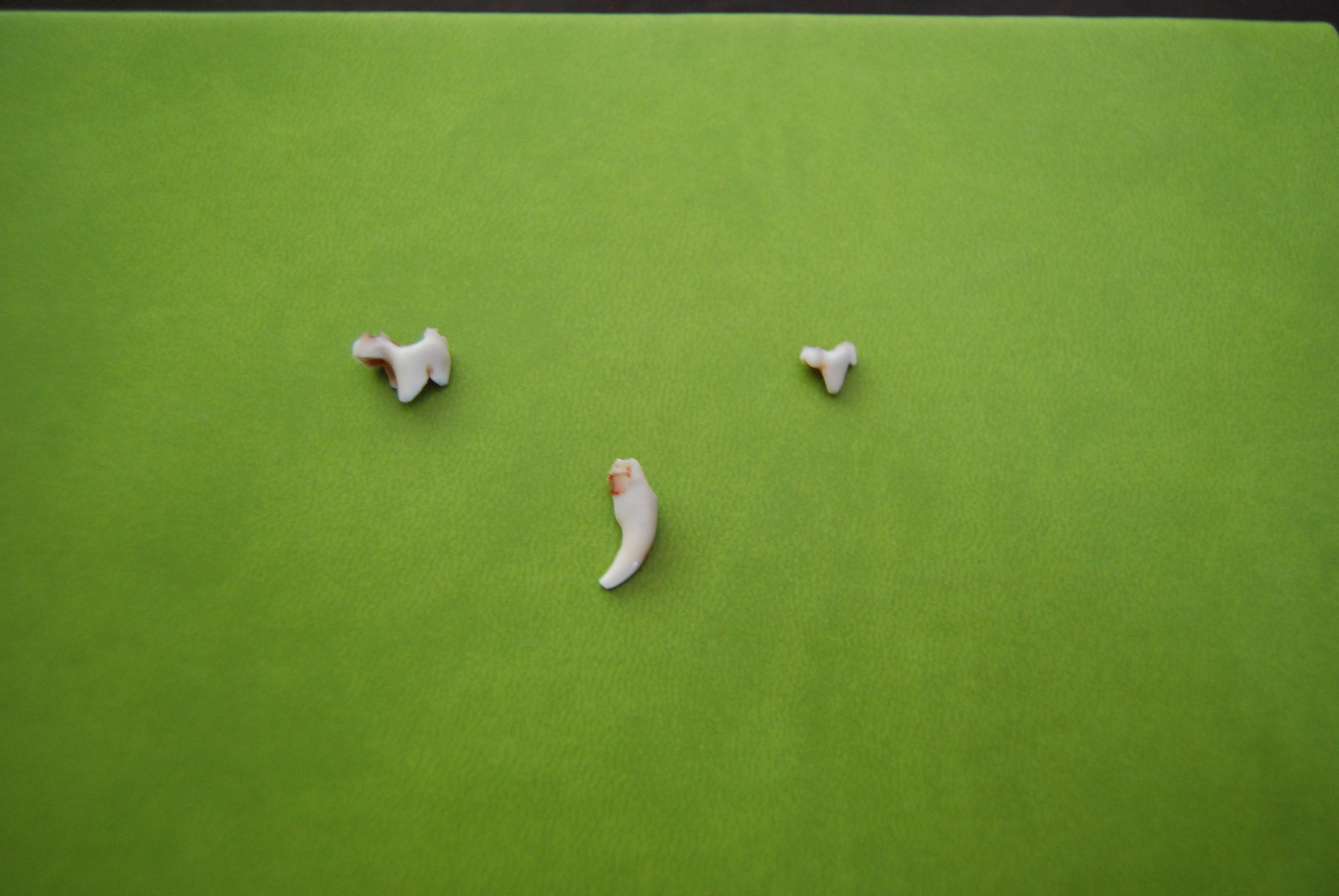 10/3/2012: Ruff! I was being a little pouty today

But I've had a really busy few days. Last week when I thought I was going to meet new friends, I was taken to be neutered. Then I had to wear that silly cone for DAYS and DAYS. And then I lost two chompers in two days. What's a little fella to do?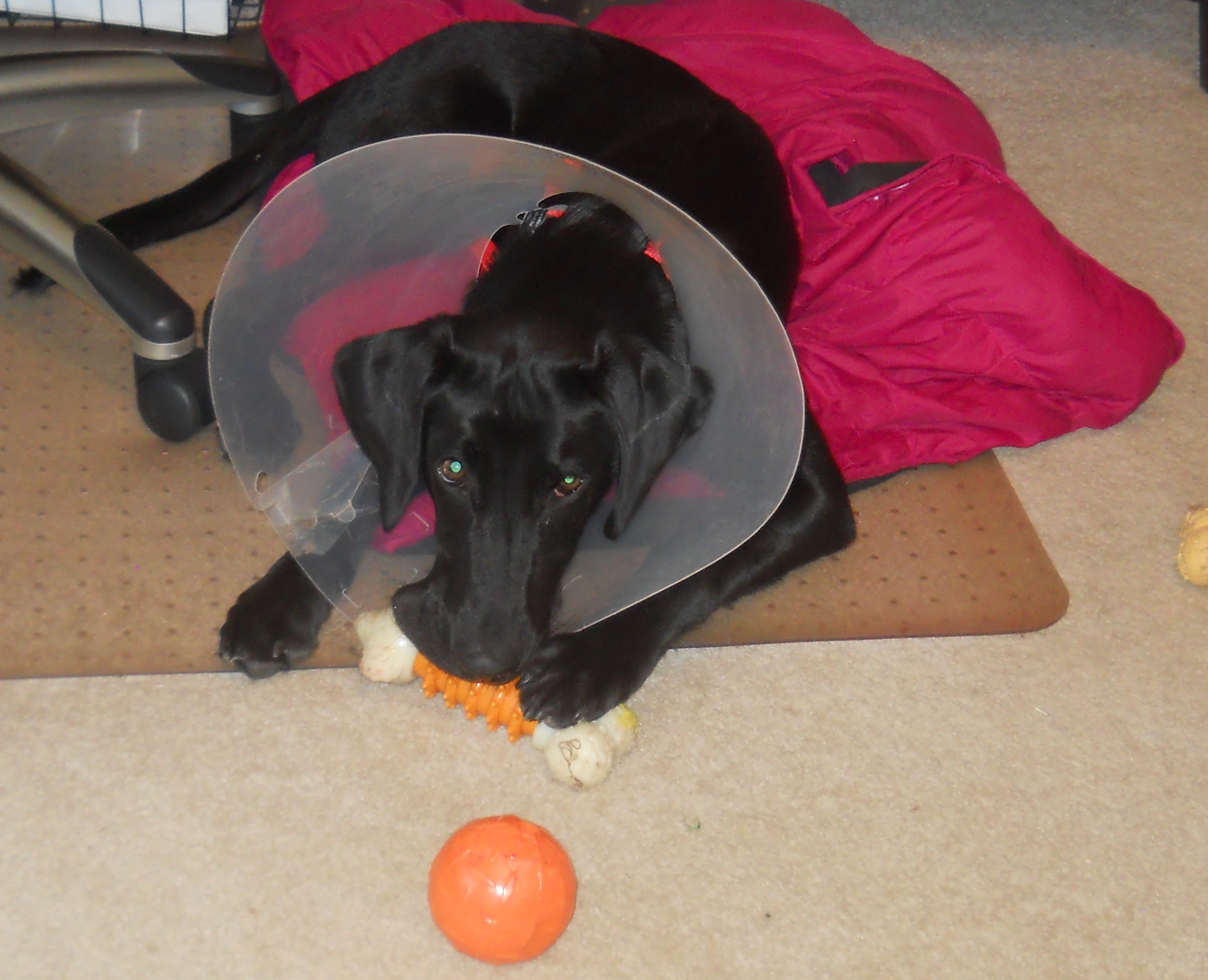 10/1/2012: Bark! Bark! May I have your attention please!? I have two announcements. First, the tooth-fairy has not come to visit me yet!

I can't believe that! I put my tooth right under my pillow where I heard you are suppose to put them. Second, I just lost another tooth!! That's right! Two chompers in two days! Do you think the tooth-fairy will come tonight? Ruff! -Sampson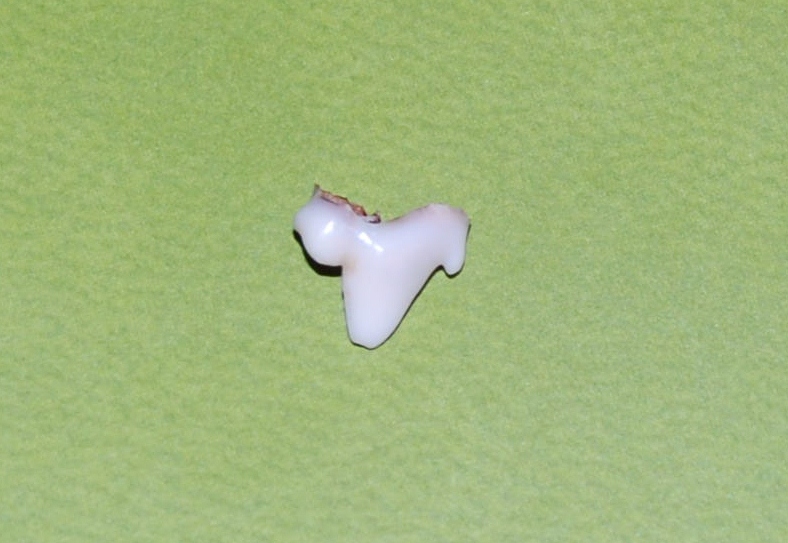 9/30/2012: Howlo!! You will never believe what happened to me today while I was playing with my toys! I lost a tooth! That's right, it came right out while I was playing and enjoying my morning fun time. I was a little discouraged because I now have a place that needs a new chomper and I was worried Mr. Goose might laugh a little at me. My foster parents told me not to worry that it is all part of growing up into a big, strong healthy dog. That made me waggle my tail! Do you think the tooth-fairy will visit me tonight as I dream of finding a wonderful family? Ruff-a-Roo!
9/27/2012: I wanted to bark everyone a big Good Night and Sweet Dreams and ask you for a helping paw. I have heard so much about all of the great people that visit this page and how your generosity has helped so many dogs. But I have also heard how much donations have been down over the past few months. Will you help us keep our organization up and running? While we can't help many dogs at one time, we can help one dog at a time and to dogs like me, Lance and Ginger it means EVERYTHING! Please consider donating by clicking the Donate button at the top of the page. Pawlease help us continue our efforts!
Tail wags and big puppy kisses to you! -Sampson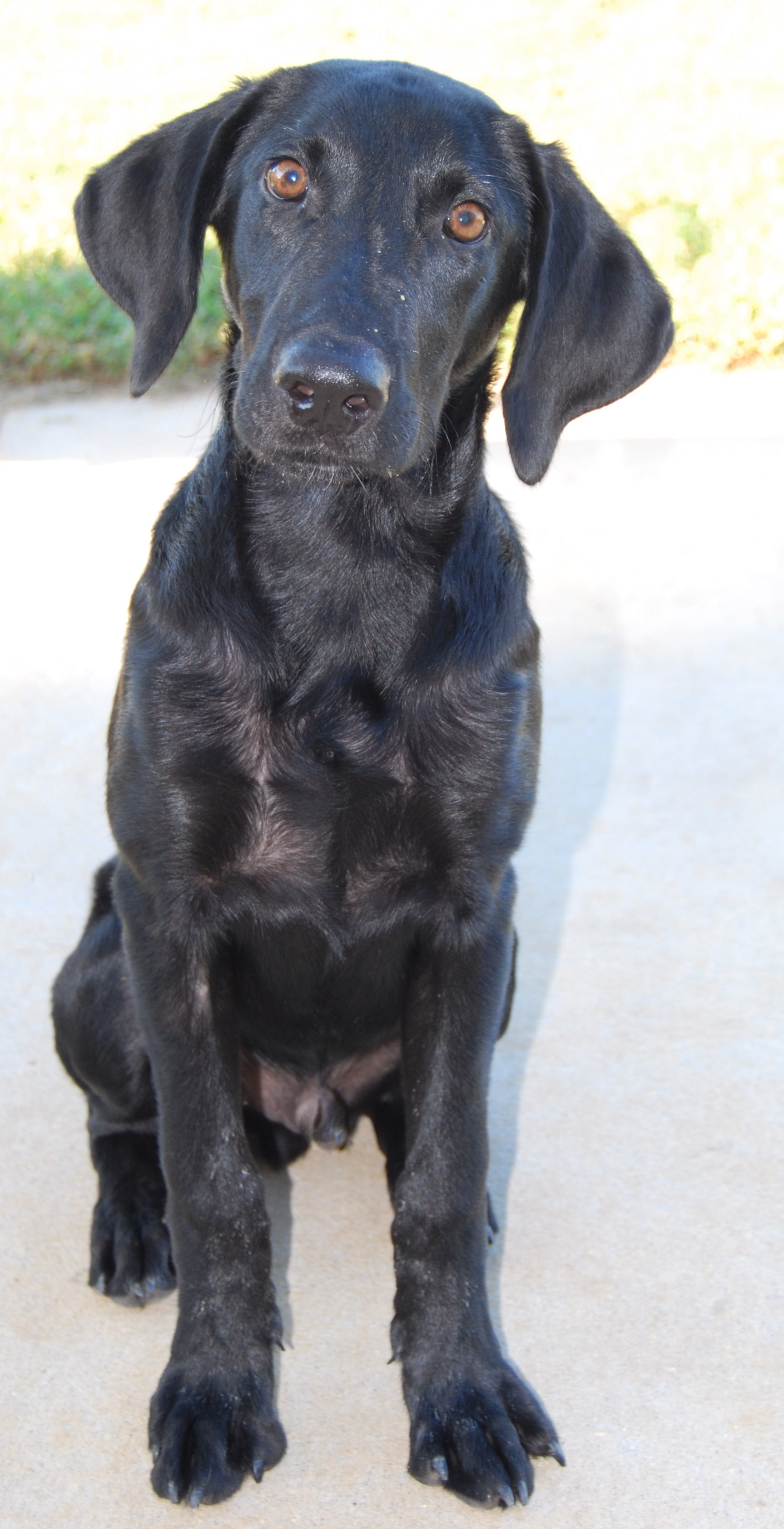 9/27/2012: Ruff! Boy oh Boy did my foster parents trick me! I have been hearing them say things like "He is such a frisky little boy!" and "No, they said they didn't have any openings until next week". I wasn't sure what they were talking about as I have just been waggling around like any young teenage male would do. I do not know what would be wrong with that. So anyway, I thought we were going on an outing to meet new friends BUT they took me to be neutered early! Can you believe that? I howled to them about how I did not like their trick at all. Oh well, on the bright side that means I am closer to a new life. That makes me howl for joy! Ruff!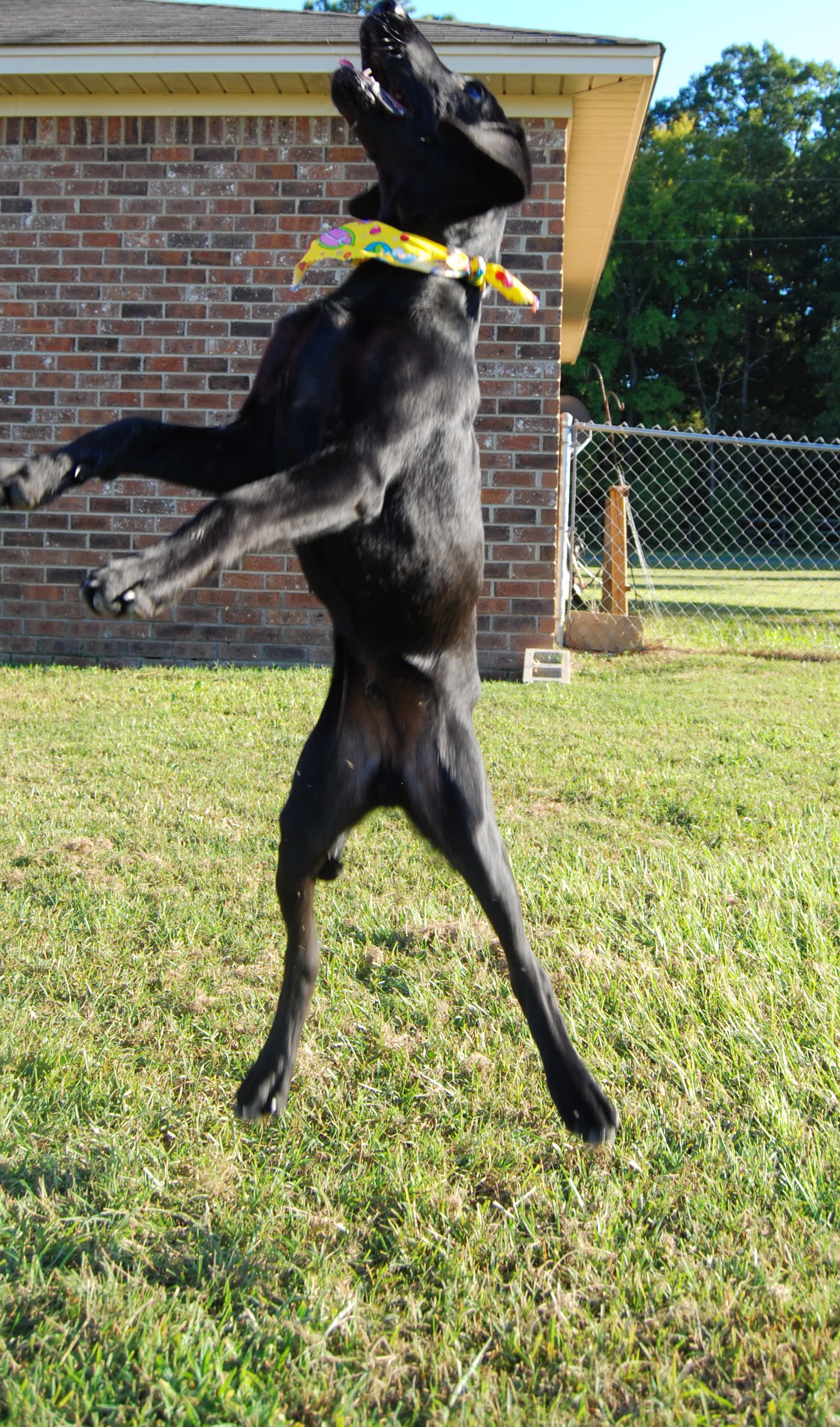 9/26/2012: High-paws to everyone that helped pick my name!! I am very pleased to introduce cutie patootie me as Sampson! I am so happy to finally have my very own name. Thank you! Thank you! Thank you!!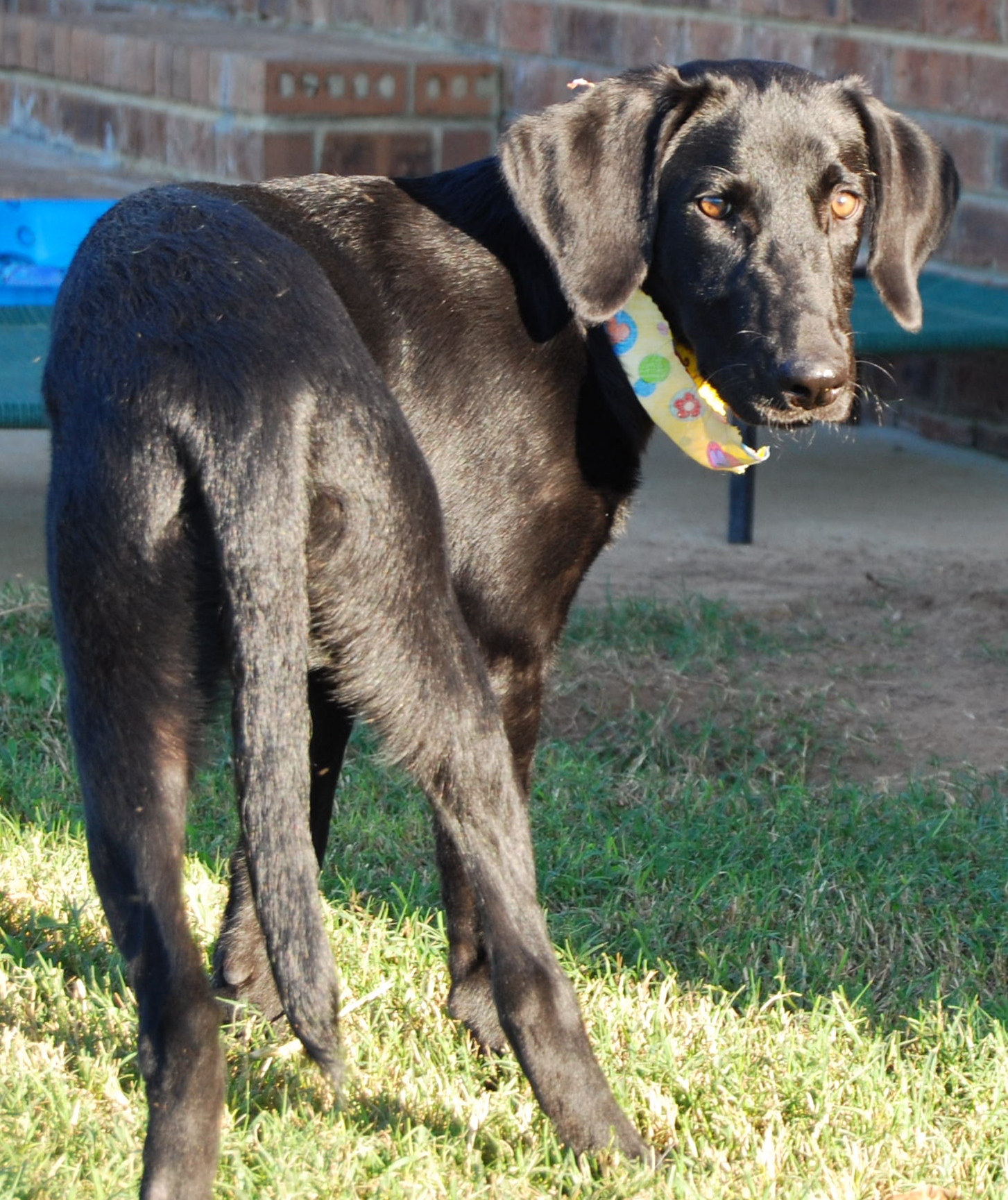 About me: I am a handsome little lab mix that is ready to start a wonderful life. I have been with my foster family for about a week now after showing up in the yard scared and alone. They actually thought I was little Lance at first glance but realized I was another cutie patootie lab puppy once they saw my snout.
We searched and searched for my family but just like Lance, no one came for me or is looking for me. Could it be because I have medical issues that need treated? Or that I need more attention than they thought I would need? Or that my fur Mom wasn't spayed and had an unwanted litter of puppies? Ruff! I'm not sure but my foster family and Lance assured me that I would get the help I needed to start a great life with a wonderful family. So I'm not worried at all!
First, let me bark to you about myself. I am about 4-5 months old and full of puppy energy. I like to run, jump, play and spend lots of time with my foster family. I also like to play with other dogs! That Goose barks to me about all of the foster puppies he has played with. I also like to just relax and chew on dental chews or other chew toys if my foster parents are working or taking care of chores.
Second, I will tell you about my medical needs. The first thing that my foster family noticed is that I had LOTS Of pesky fleas that were making me so itchy. They gave me a nice bath and put something on me to make them jump off and find a new home. They also noticed that I was missing some of my fur in spots. Can you believe that? My fur was just gone! So when the big day came and I visited the vet do you know what he said? I had non-contagious mange. Oh No!! What did that mean? He patted me on the head and assured me it was going to be okay and that we could treat it AND that I could still play with my foster brothers and sisters. We also found out that I had roundworms and hookworms and I started treatment for those too. I have a follow-up appointment in a few weeks and will also be neutered.
Finally, I am so excited about my future! I know there is a family out there waiting on a little guy like me to snuggle and cuddle. In the meantime I will be here with my foster family learning how to be a great puppy.
Ruff-a-Roo!
Tail wags and big puppy kisses to you!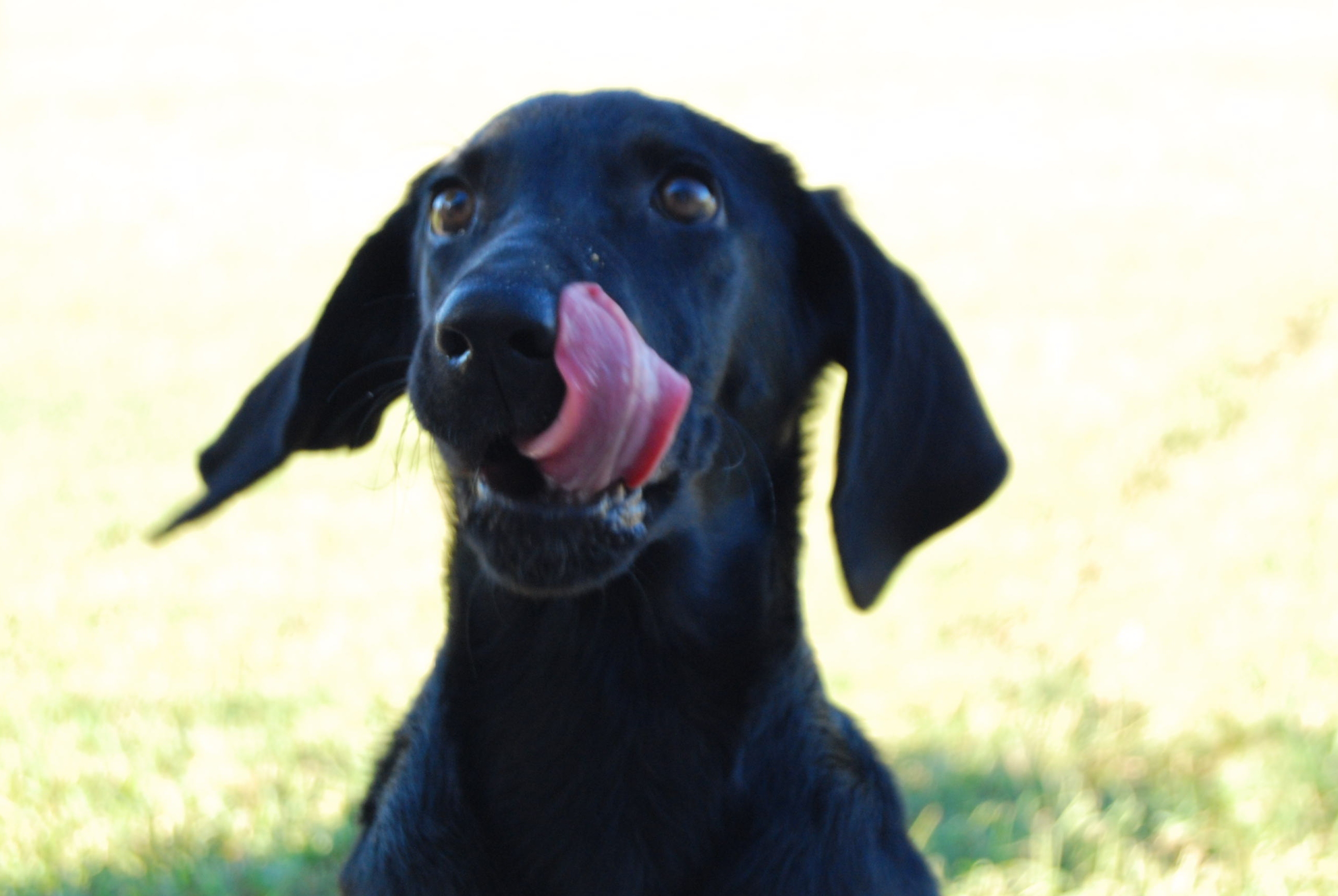 -Sampson