There are so many ways to give Hope and a happy future to pets in need. Please visit our More Ways to Give Hope links to find everything from pet themed gifts, apparel, medications for your pet, and dog/cat food. There are even ways to help by donating your used ink cartridges. Thank you for your support!
---
Angel's Hope is conducting a shoe drive through November 10th, 2016 to raise funds to provide spay and neuter vouchers. Angel's Hope will earn funds based on the total weight of the shoes collected as Funds2Orgs will purchase all of the donated footwear. Anyone can help by donating gently worn, used or new shoes at Mane Attraction Beauty Salon: 2953 Coal Heritage Road Iaeger, WV or by calling Angel's Hope in South Caroline for pick-up.
"We are excited about our shoe drive," said Samantha McBryde. "We know that the community is excited about the Spay/Neuter Program and want it to continue." The shoe drive is an easy way to make sure the program can continue and that more pets can be spayed/neutered. This not only benefits the families that receive a voucher, but also the community as a whole by reducing the number of pets that become homeless.
By donating gently worn, used and new shoes to the Shoes for Spays (and Neuters) Shoe Drive, the shoes will be given a second chance and make a difference in people's lives. Thank you for your support!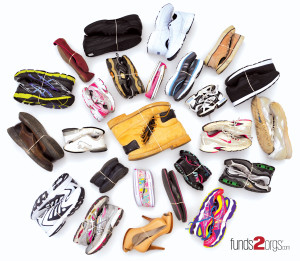 ---
Give hope to our foster dogs by providing an item from our Amazon WishList. Our foster dogs need items such as food, toys, and flea and heartworm preventative while they are in our Foster Program. All items purchased from the WishList are greatly appreciated and help our foster dogs become healthy and happy while they prepare for their new lives.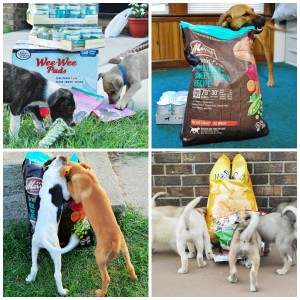 ---
Make their futures more hopeful simply by shopping online through IGive.com. Each time you make a purchase through IGive.com and choose Angel's Hope as your Cause, we will receive a donation.
Another way to give Hope while you shop is through the Amazon Smile program through Amazon.com. Simply click the picture below each time you shop on Amazon.com.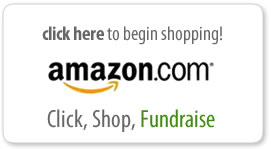 ---
You can help ANGEL'S HOPE, to raise money to help give HOPE to homeless pets by shopping online at Yankee Candle® Fundraising for the exciting collection of America's Best Loved Candles™, candle accessories, flameless fragrance and assorted gift wrap., and more!
Please visit https://www.yankeecandlefundraising.com/home.htm and enter our Group Number: 990079385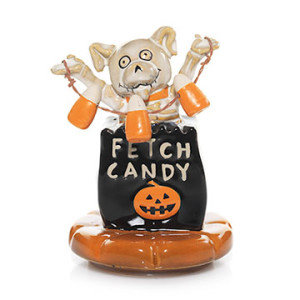 ---
Create a beautiful garden and give HOPE! Angel's Hope will receive 50% of every order placed from now-October from Flower Power. Select from beautiful flowers, herbs, wrapping paper, and more! Shop our Flower Power Fundraiser to give HOPE!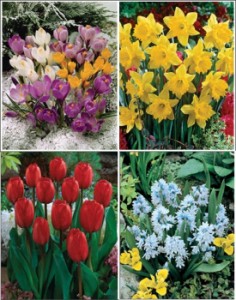 ---
Do you need a dog/cat door? Why not purchase one from a company that gives back to help homeless pets? Flaps for Fido will donate to Angel's Hope when you make a purchase through their website and choose us as your charity.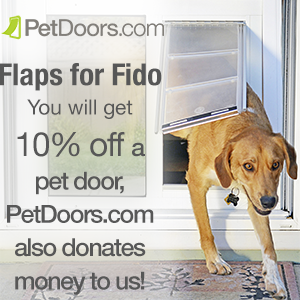 ---
Charity Paws designs clothing to inspire conversation, create change, and give HOPE! When you shop though this link, Angel's Hope will receive a donation for every purchase made. Thank you for your support!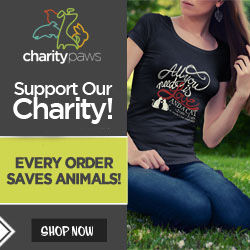 ---
Get unique toys and more for your pets and ANGEL'S HOPE receives 20% of your total purchase when you use tracking code HOPE at checkout!
Glad Dogs Nation adorable handcrafted pet toys start out as unwanted kid's stuffed toys. They sanitize them with biodegradable detergent and replace anything hazardous with super cute touches. And volunteers handsew the belly with a colorful spay/neuter stitch! They offer them with or without squeakers and with or without stuffing – all at a price below what you'd pay in a pet store so no one shed a tear if the toy is destroyed during play.
Most important of all is that they spread the gladness by donating 100% of their profits to Glad Dogs Foundation which funds initiatives to stem pet overpopulation and support innovative animal causes.
Now they are donating 20% of every purchase of toys and everything else at gladdogsnation.com to ANGEL'S HOPE when you use tracking code HOPE at checkout.
Start shopping at GladDogsNation.com!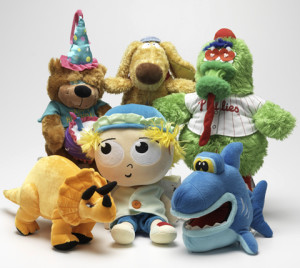 ---
How would you like to help raise money for Angel's Hope just by walking your dog? With the WoofTrax app, now you can! Just download the app, designate Angel's Hope as your animal shelter of choice, and they will donate for every mile walked! Learn more at WoofTrax. Thank you for your support of Angel's Hope!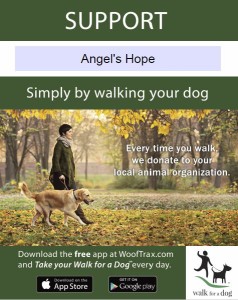 ---
When you purchase a Bravelets you will not only be supporting your brave family, friends, and animals, you will be giving HOPE! For every Bravelets™ product purchased, $10 will be donated to Angel's Hope. Learn more and shop for many different styles and causes on  Bravelets today! Thank you for your support!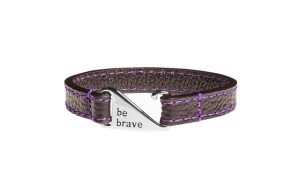 ---
Give Hope and fill hungry tummies! Angel's Hope is now a Buddy with BOGO Bowl! BOGO Bowl is a nutritious, 4-star quality dog food that is available for purchase at BOGOBowl.com. There are seven different varieties in three sizes to choose from and it will be delivered right to your door. Not only will you be giving your best friend great food – when you buy a bag, you can indicate that a second bag be given to Angel's Hope! BOGO – it's Buy one! Give one! Spread the word! Thank you!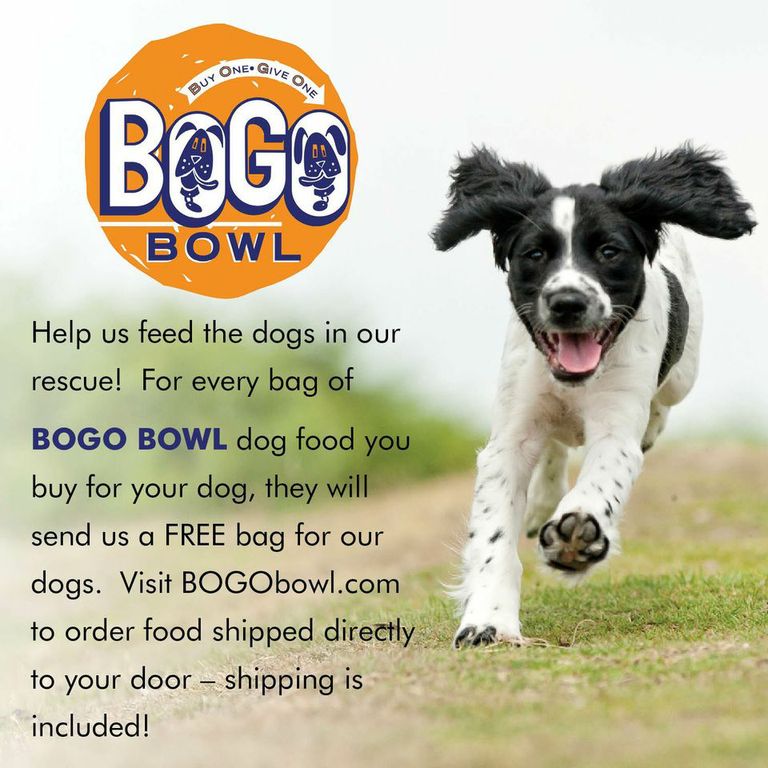 ---
Do you want the world to know how much you love and support animals? Animal Hearted Apparel can help! They have many different styles, sizes, and they are all awesome. Take a look at all of the great shirts, hats, and other items offered by Animal Hearted Apparel. Use this code: SUPPORTANGELSHOPE when shopping for a discount!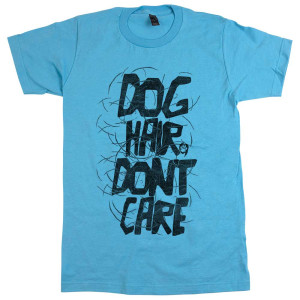 ---
Does your pet enjoy receiving surprises in the mail? Bark & Co has monthly subscription boxes and also a great selection of toys and treats. Please use this code ANHOBBX1 when you shop at Bark & Co to help support Angel's Hope. Thank you!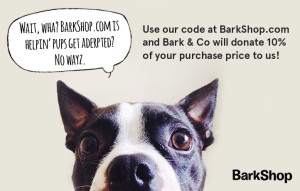 ---
Give HOPE every time you shop for groceries at Kroger. Through the Community Rewards Program, Angel's Hope can earn donations each time you use your Kroger Plus Card and choose us as the organization you wish to help. To sign up, please follow the steps below:
TO USE THE KROGER COMMUNITY REWARDS PROGRAM:
If you already have a Kroger Plus Card, go to Kroger to register. If you do not have a Kroger Plus card, please visit the customer service desk at Kroger to get one for free
Once you are on the Kroger website, click on Sign-In/Register
Most participants are new online customers, so you must click on SIGN UP TODAY in the 'New Customer' box.
Sign up for a Kroger Rewards Account by entering zip code, clicking on favorite store, entering your email address and creating a password, agreeing to the terms and conditions
You will then get a message to check your email inbox and click on the link within the body of the email.
Click on My Account and use your email address and password to proceed to the next step.
Click on Edit Kroger Community Rewards information and input your Kroger Plus card number.
Update or confirm your information.
Enter NPO #63731 or Angel's Hope, select organization from list and click on confirm.
To verify you are enrolled correctly, you will see your organization's name on the right side of your information page.
REMEMBER, purchases will not count for your group until after your card is registered.
Do you use your phone number at the register? Call 800-576-4377, select option 4 to get your Kroger Plus card number.
Members must swipe their registered Kroger Plus card or use the phone number that is related to their registered Kroger Plus card when shopping for each purchase to count.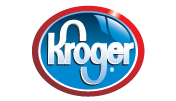 ---
BISSELL's Partners for Pets
Angel's Hope is proud to be a Partner for Pets! BISSELL and LostPetUSA.net have teamed up to help organizations like ours raise money, and now you can help too! When you purchase pet products on bissell.com and enter the code ADOPT at checkout, a portion of your purchase will be donated to our organization!
It's simple.
• Shop pet products on bissell.com
• Enter the code ADOPT at checkout
• Then select our organization!
Learn more at www.bissell.com/partnersforpets
---
Cute shirts that help animals. We love it! Hendrick Boards has apparel for men, women, and children that inspires and gives Hope to pets in need. Angel's Hope will receive a donation for each item purchased using this Hendrick Boards link.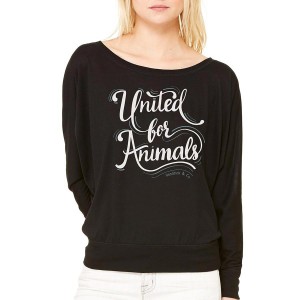 ---
Save lives and take care of the environment by donating your empty printer cartridges, cell phones, small electronics, and laptops to Angel's Hope and we'll take it from there! We will recycle the cartridges, cell phones, small electronics, and laptops through FundingFactory to earn funds to provide medical care for our foster pups and to create a more hopeful future through the Spay/Neuter and Community Outreach programs.  Please contact us at
april@angelshopeinc.org for more information.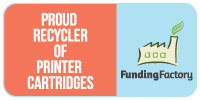 ---
What better way to let the world know you give Hope to pets in need than by wearing an awesome pet-themed t-shirt from Lacroix Tees. Angel's Hope will receive $5.00 for each shirt purchased using the Lacroix Tees link.
/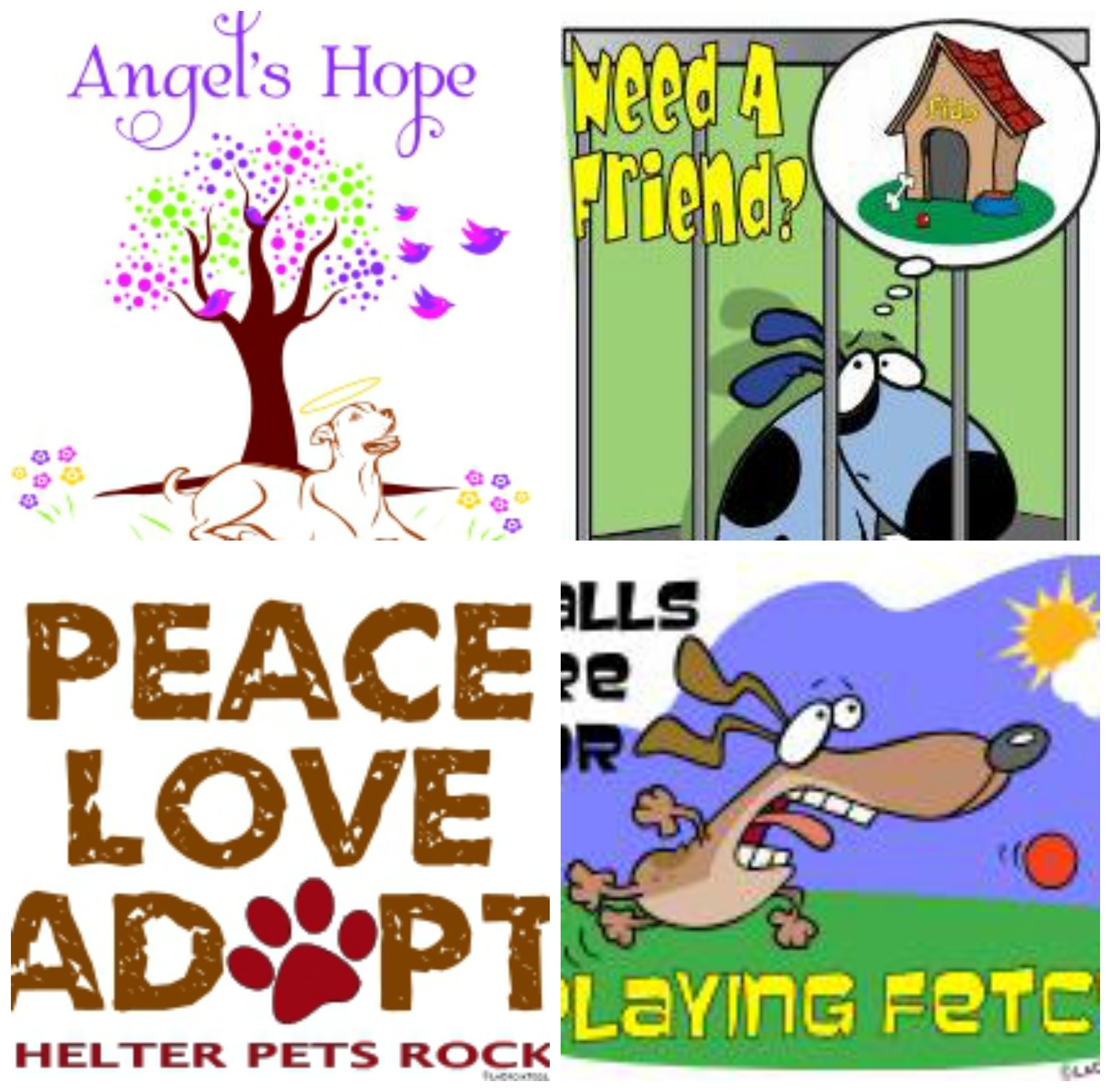 ---
Help our foster pups stay comfy while they are waiting to meet their loving families by donating a Kuranda bed. Our pups love to snooze in the sunshine and even play under the beds during their hide-and-seek adventures. Please use this link Kuranda Bed Program or click the picture to go to our Fundraising Page!
---
When you order Modern Dog Magazine by clicking on the picture below, Angel's Hope will receive 50% of the subscription price. What a great way to help homeless pets and to get great pet related information right in your mailbox!
Thank you for your support of Angel's Hope!