Thank you so much for your support! Because of your generosity Lance is in a loving home with a wonderful family!
9/21/2012: Lance started his journey today at around 2:30. We gave him lots of snuggles and kisses while waiting for his transport. Thank you to everyone that helped give this little guy a second chance and a wonderful life. Thank you Mary's Dogs for finding a wonderful family for him!
9/19/2012: Ruff! It's almost the BIG day!! I have been making my rounds to see my friends here in town, playing with my brothers and sisters and snuggling up with my foster family. I am getting so excited and just a little nervous. This is going to be a BIG journey for little ol' me. I've had such a great time with my foster family and I sure am going to miss them. Ruff-a-Roo!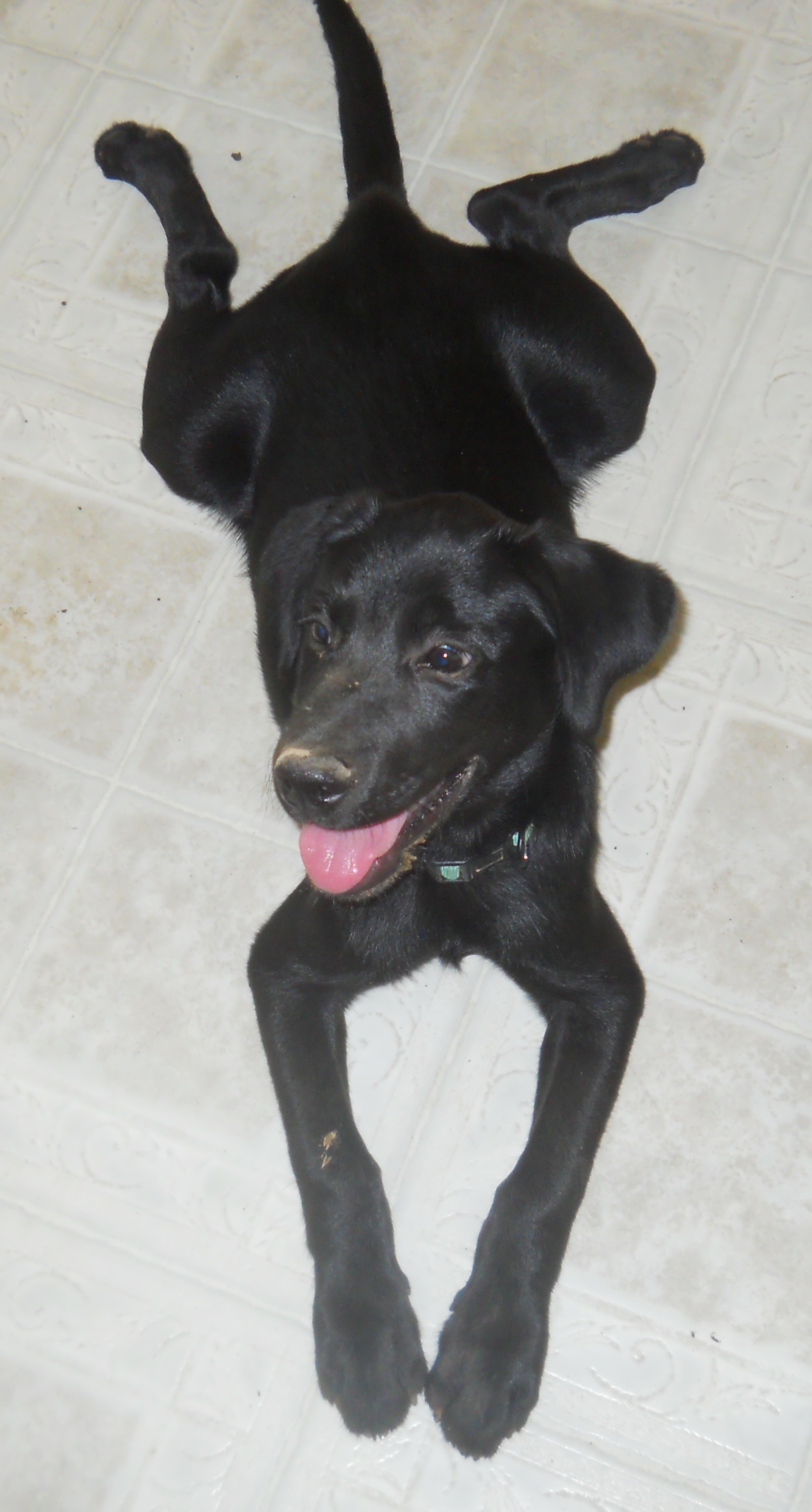 9/14/2012: When I woke up this morning and checked my handsome little face in the mirror something was different about me. I can't put my paw on what it is though. Can you help? Ruff!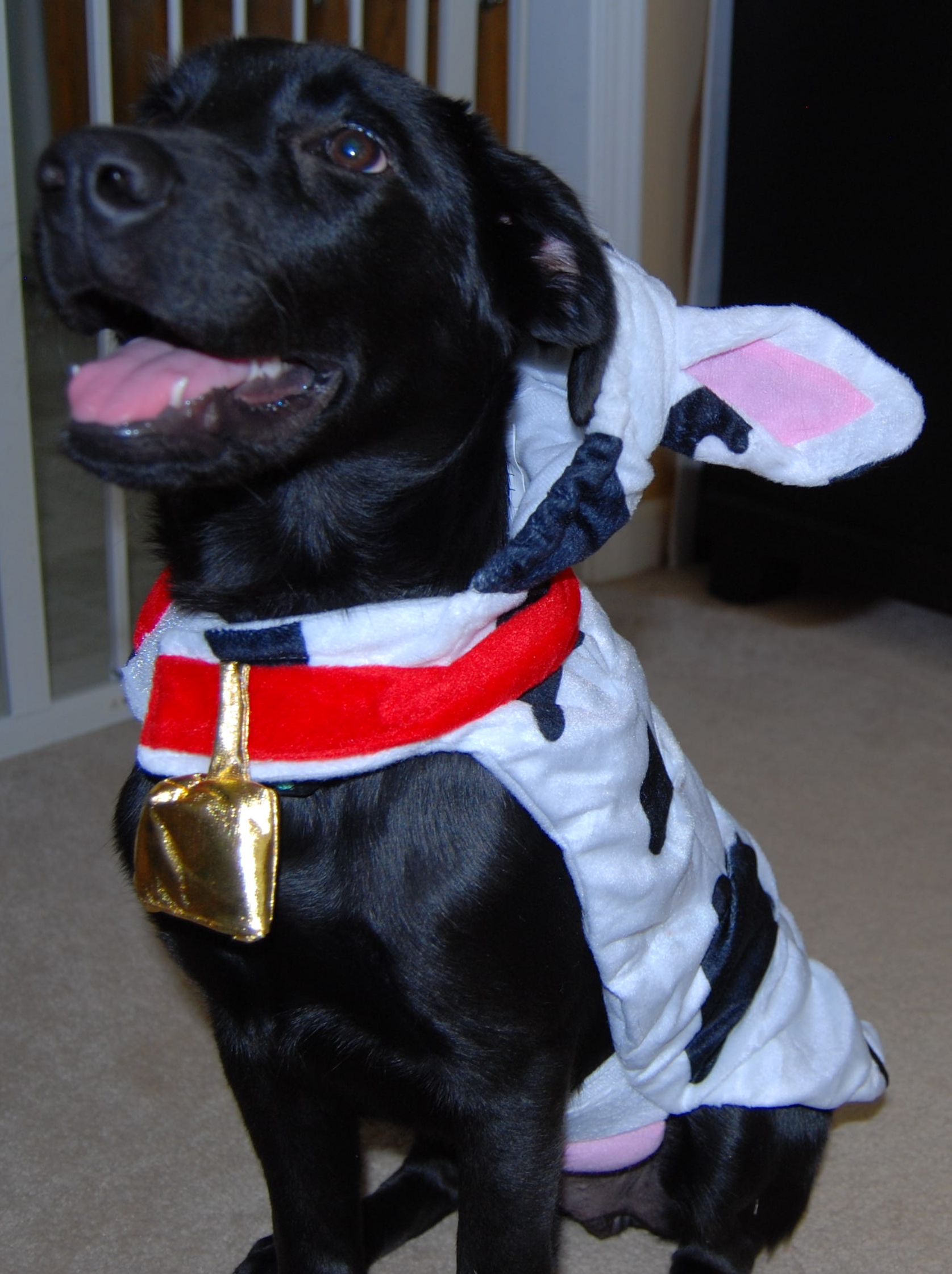 9/12/2012: Last Thursday was the BIG day!! I got my final set of grow big, strong and healthy puppy shots, was neutered, microchipped, and checked out one more time!!! Woohoo!! That means I am almost ready to start my amazing life with a wonderful family. Just a few more weeks! Ruff-a-roo!
I have been wearing this big ol' cone for what seems like forever in puppy time, but I don't let it slow me down…as you can see from my picture. Ruff!
Thank you for all of your support! High-paws and nose nuzzles!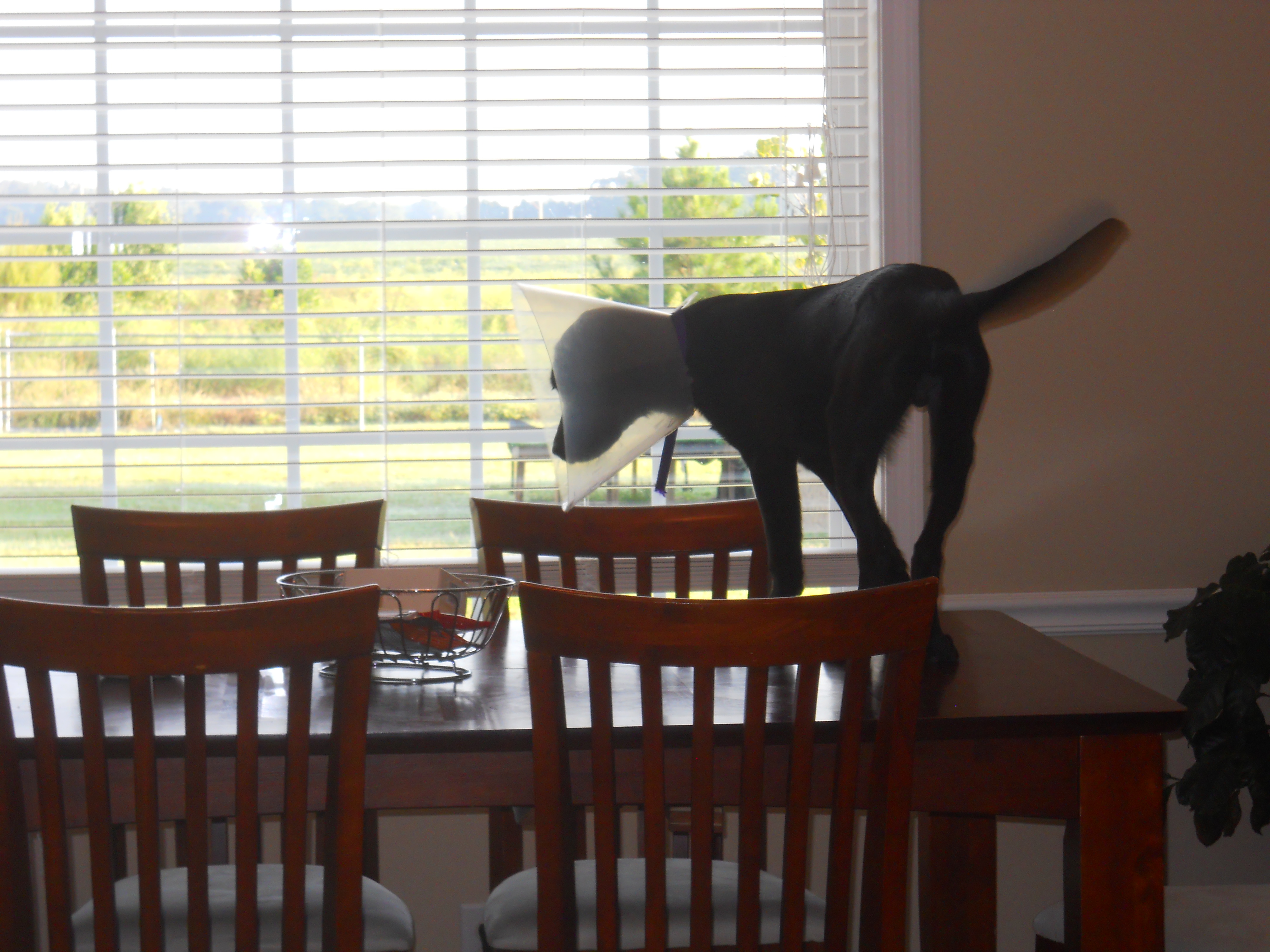 9/1/2012: Ruff-a-Roo! I am an artist! I had been barking to my foster parents about how I wanted to help do something to raise more funds for my ChipIn, as my medical expenses have been a little higher and I still have a few more things to get done before heading out for my new life. So I am happy to present my very first art auction: Paws, Fur and Bright New Beginnings – Lance. It went very well and I made $90!! Ruff-a-Roo! I hope the wonderful people that will be receiving my art will love it!
8/28/2012: RUFF! RUFF! RUFF! I did not know that being 21 weeks old would make me so grumpy!! I have been grumpy ALL day. I did not want to work on my basic cues. I did not want to snuggle. I was super sassy with my foster parents and barked to them all day about how hard it is to be 21 weeks old. I guess it is these big ol' teeth that are trying to make their way in. But you know what I did want to do? Play with my brother Goose! I am never too grumpy for that! Can you see me? RUFF!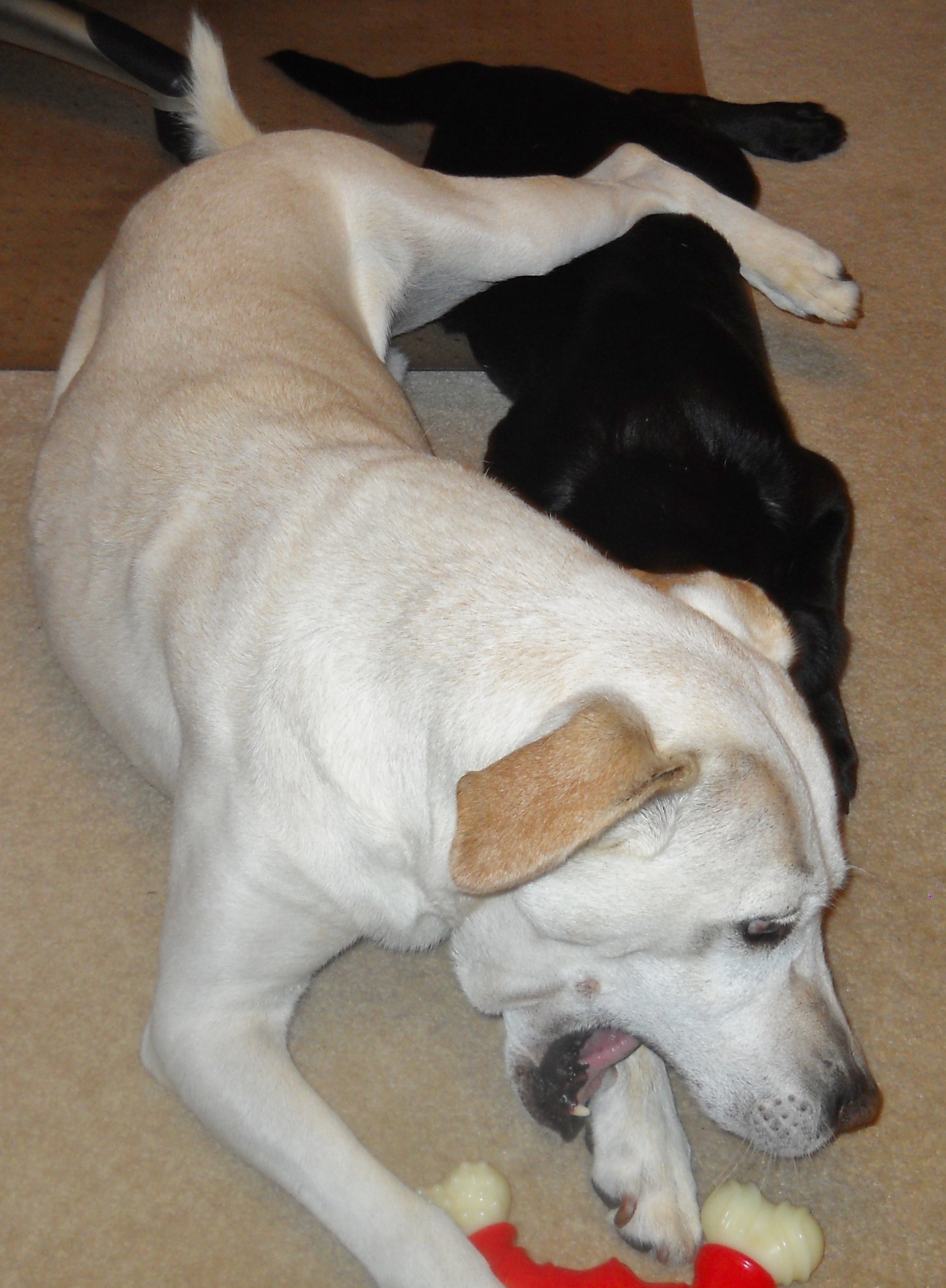 8/21/2012: Howlo! I've sure had a busy day! I went to my vet appointment and got my grow big, strong, and healthy puppy shots. The good news is that the vet says I am a very good boy and getting healthier each day, the bad news is I still have those pesky hookworms. They gave me some gooey stuff again to make me 100% healthy very soon.
You know what else?? He said I was about to start growing AGAIN!! Can you believe that? I barked him about all of the growing that I did when I turned 19 weeks old and he said I still had more to do. Ruff! I have my next vet visit in 3 weeks. I will get my final grow big, strong, and healthy shots and I will be neutered. Then, I will be on my way to my new life. Thank you for helping little ol' me get my Happy Tail!
8/16/2012: Ruff! Ruff! I am 19 weeks old this week! I did not know that being 19 weeks old would mean that I would have to help my foster Mom so much and grow so much! I spent the first part of the week helping to promote our August fundraiser. High-paws to everyone that helped us!! Then, I started to lose my alligator chompers and big puppy/dog teeth are coming in. Then, as you will see from my album my tongue even grew longer. AND my paws grew bigger! It has been a big week for little ol' me! High-paws and nose nuzzles!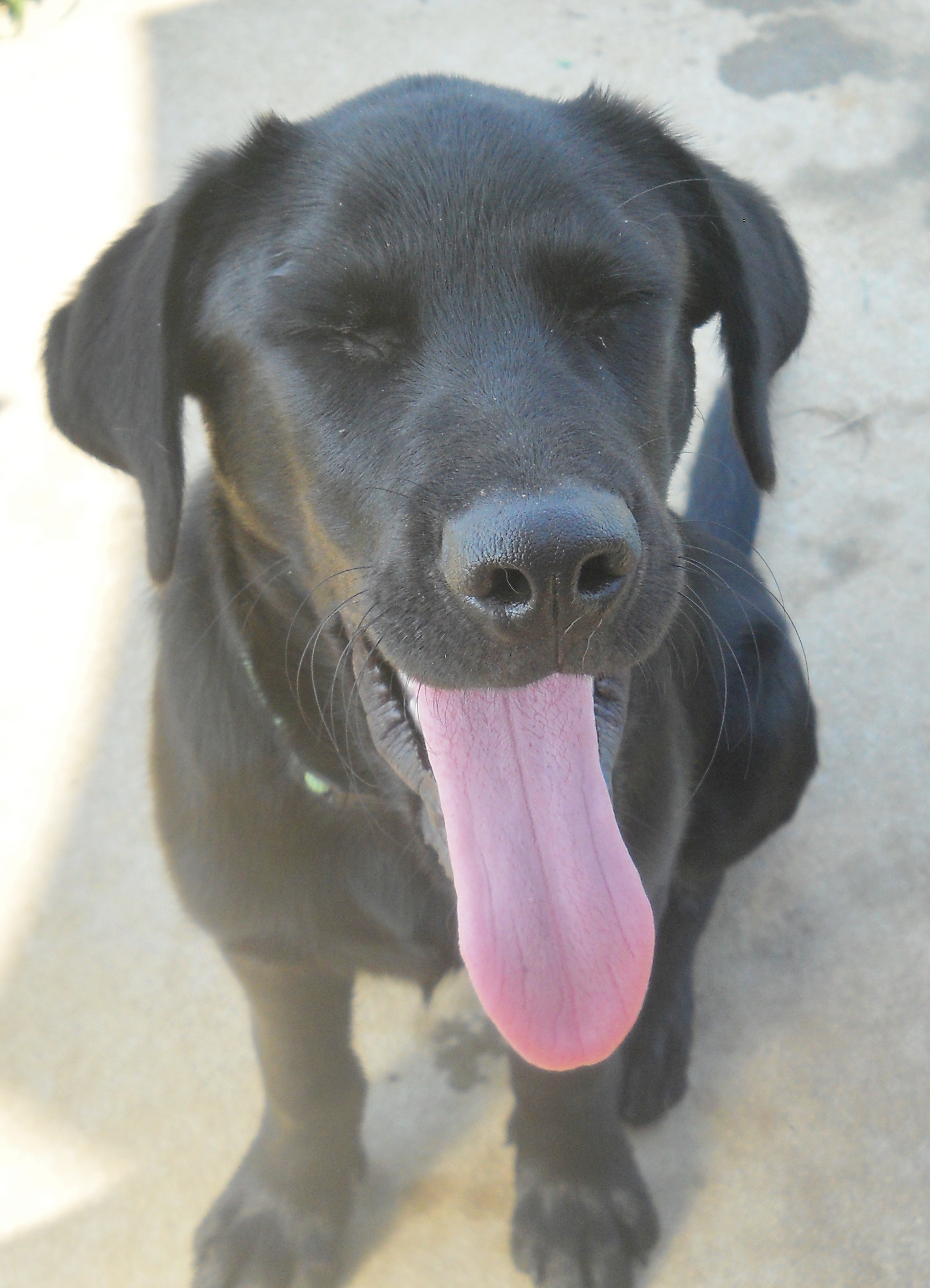 8/11/2012: Holwo!! It's Lance checking in to see how everyone's weekend is going. I am missing my foster Mom as she is in WV promoting our organization, preparing for a meeting, and collecting things for the shoe and ink cartridge fundraisers. She called and let me know she was thinking of me and told me to enjoy my time with my foster siblings and my pool. My pool and playing with my brothers and sisters! That made me perk right up!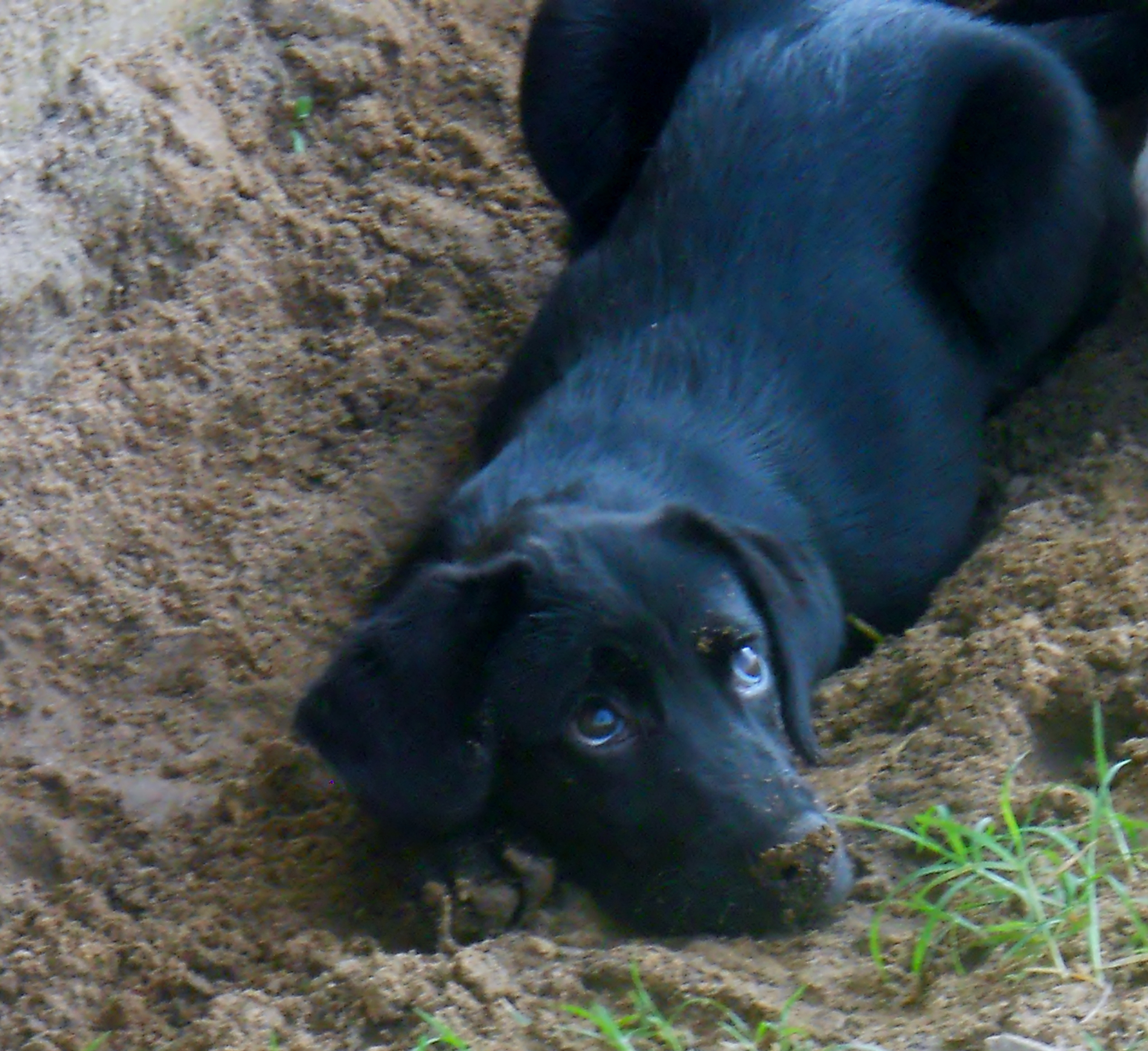 8/8/2012: Ruff-a-Roo! Can you believe that I am 17 weeks old!!! I am growing up so fast! Do you know what I got for being 17 weeks old!? A pool!! I got a pool!!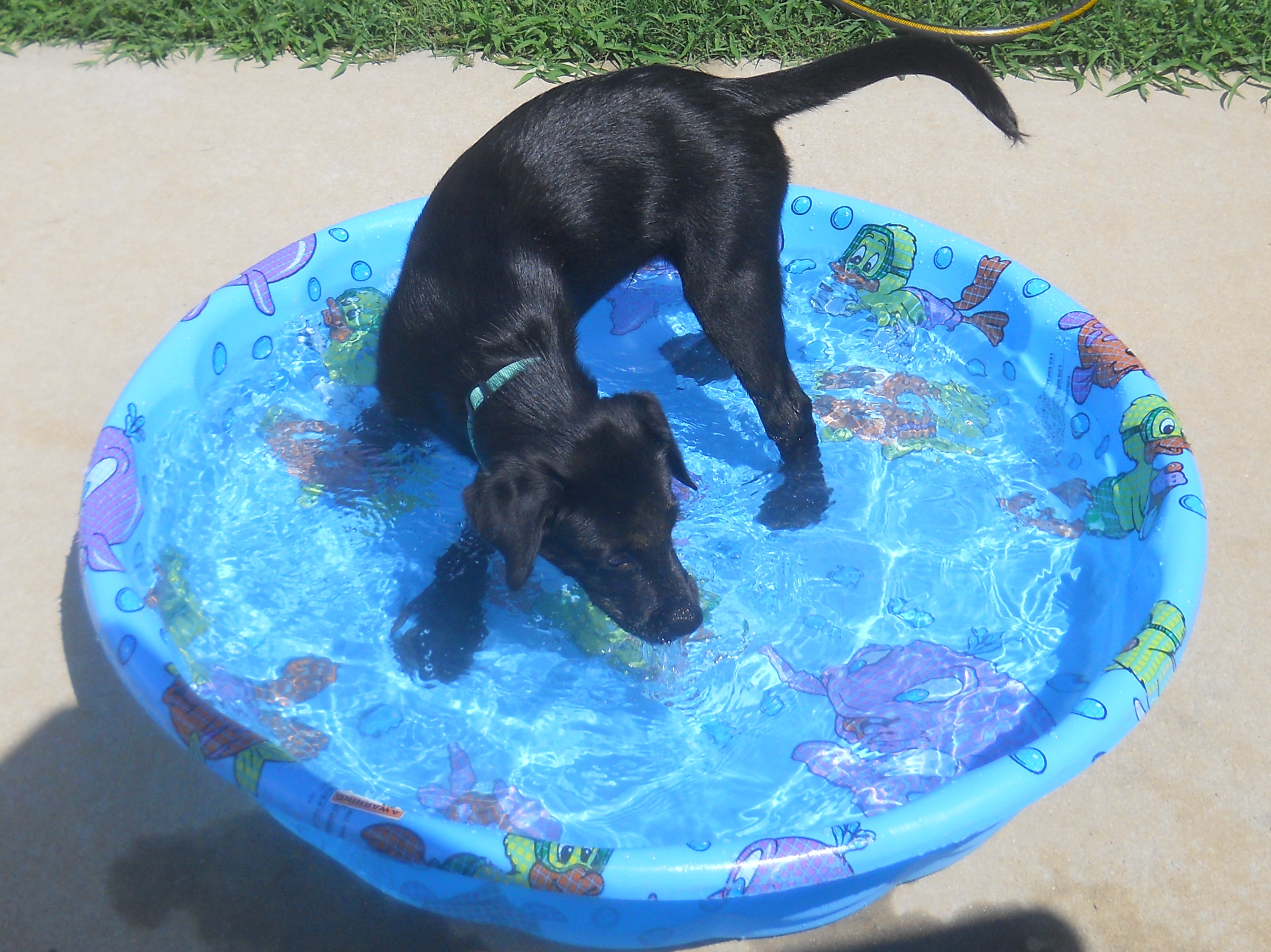 8/2/2012:
Bark! Bark! Bark! I was a very pouty puppygator this afternoon. My foster mom said that we were taking a trip and I was so excited as I thought maybe another trip to visit my friend that clipped my nails or that collects donations, but I had to go back to the vet as my foster mom was worried I might have a urinary tract or bladder infection! I wasn't very happy about this as I wanted to do something fun and barked my foster mom all about how upset I was and she told me that the vet could be fun too. You know what? It was! I got two dental chews and lots and lots of snuggles. No one could resist my cute little face!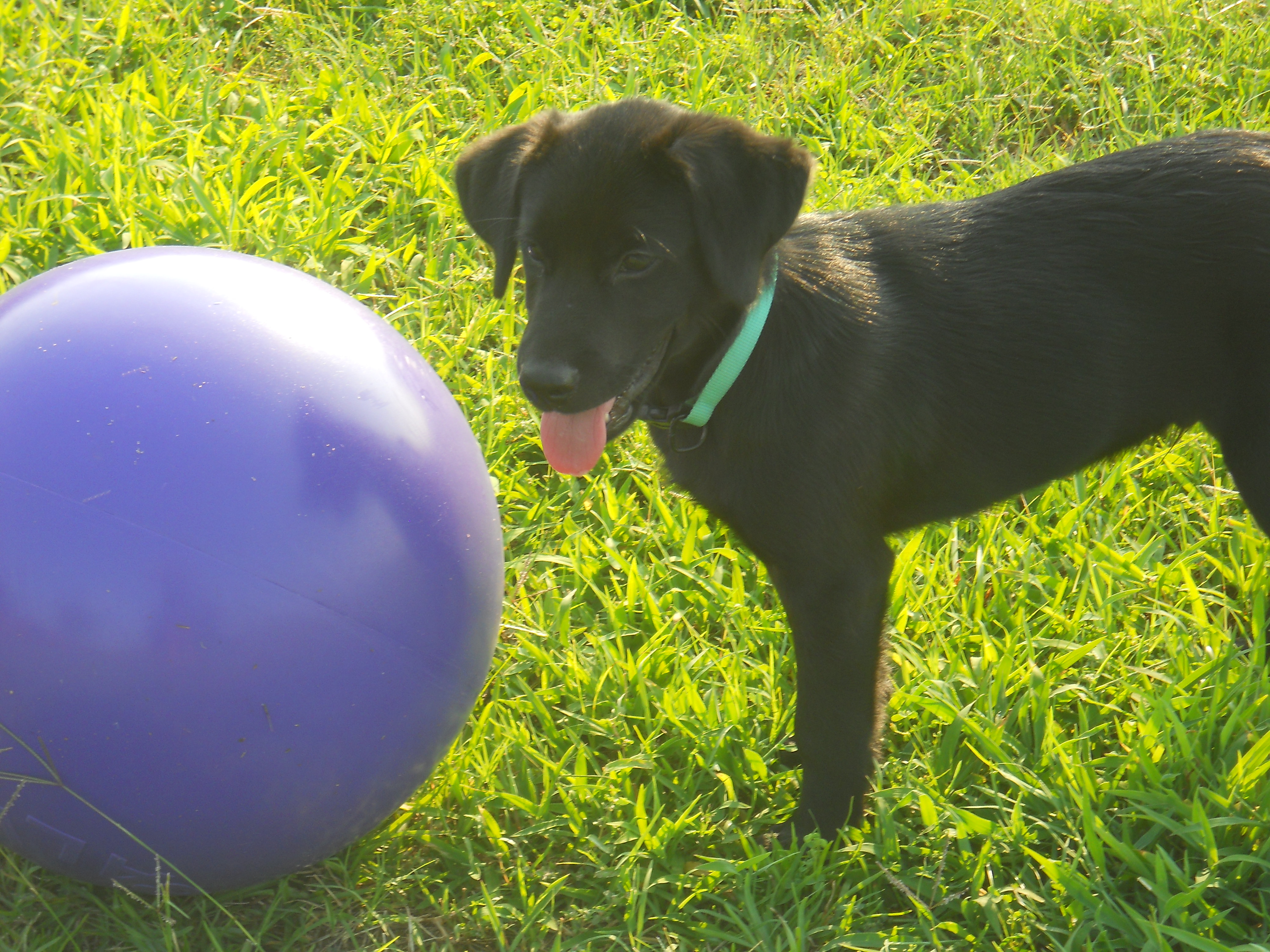 7/26/2012: Lesson for the Day: When being pursued by a puppygator- run for your life!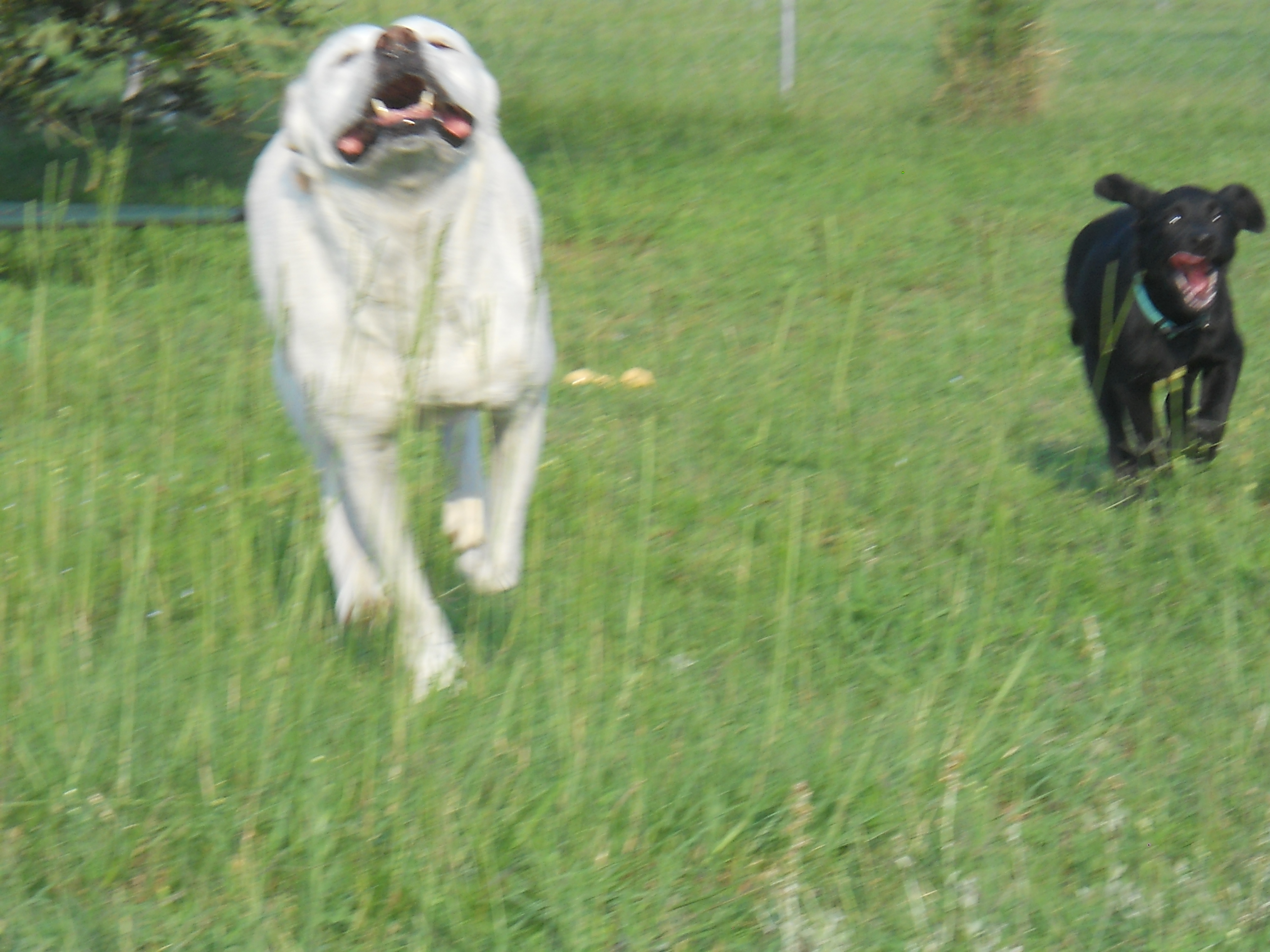 7/23/2012: Howlo!! I am writing to you from the desk of my new foster Mom. She said that I have pawmazing typing skills for a pup of just 15 weeks! My name is Lance and I am lucky Number 7, the seventh Angel's Hope foster dog. I was found in the same area that Jack, a previous foster dog was found around. One of my Mom's pet sitting clients found me scared and alone and couldn't believe that cute little me was out in the big world all alone. They searched and searched for my family but no one came for me.
I was so worried about what would happen to me as the nice lady that found me knew that I would not be able to stay with her permanently and asked my foster Mom if she had any suggestions. She did! I could come to her house and stay until a wonderful family is found for me.
So here I am all 17 pounds of cuteness. I've had two very busy days since my foster Mom picked me up. Yesterday, my foster Mom said that she hadn't had a day off in over two months and that since she had the afternoon off we were going to this place called the beach. What is that I wondered? We drove along chatting and barking about what a great puppy I am and how wonderful my new life is going to be and then there it was. I couldn't believe my eyes. It was the biggest sandbox I had ever seen! I know, I know. How many sandboxes could a fellow my age have seen?
We walked all in the sandbox and towards the biggest pool in the world. It surrounded us on three sides! My foster Mom and Dad asked if I was ready to check it out and I wagged my tail, perked my ears and off we went. I ran, jumped and frolicked all in the water. It was so much fun! You wouldn't believe what else I did and my foster Mom asked that I not mention this but I couldn't help it as my foster Dad thought it was hilarious. I peed in the giant pool! Twice!! I guess all that water just makes a puppy have to go. We all had a blast and I couldn't believe how wonderful the very first day of my new life was going. We came home and I got a warm bath, a delicious meal, and they tucked me in a warm bed for the night.
I woke up this morning bright eyed and waggy tailed. My foster Mom said that today I would go to the vet for the very first time. I strolled into the place like any handsome puppy would do, wagging tail and lots of kisses for everyone. He checked me out, gave me a tummy rub, and said I was a great puppy. He said I did have a few medical issues including hookworms and ear mites and gave me some medication to begin getting rid of both of these pesky parasites. The good news is that I will feel better very soon. The bad news is that I can't meet my new foster brothers and sisters until the ear mites clear up. That may be almost a month!! That is a lifetime in puppy days. My foster Mom consoled me and told me she would spend lots of time with me and help me become the very best puppy that I can be. I gave her a big puppy kiss.
So there you have it. The first two days of my new life have been busy and fun. I am so excited to share my journey with you as there are so many great days ahead. I will be living here with my foster Mom and Dad for the next month and will keep you updated as I get closer to my new, wonderful life.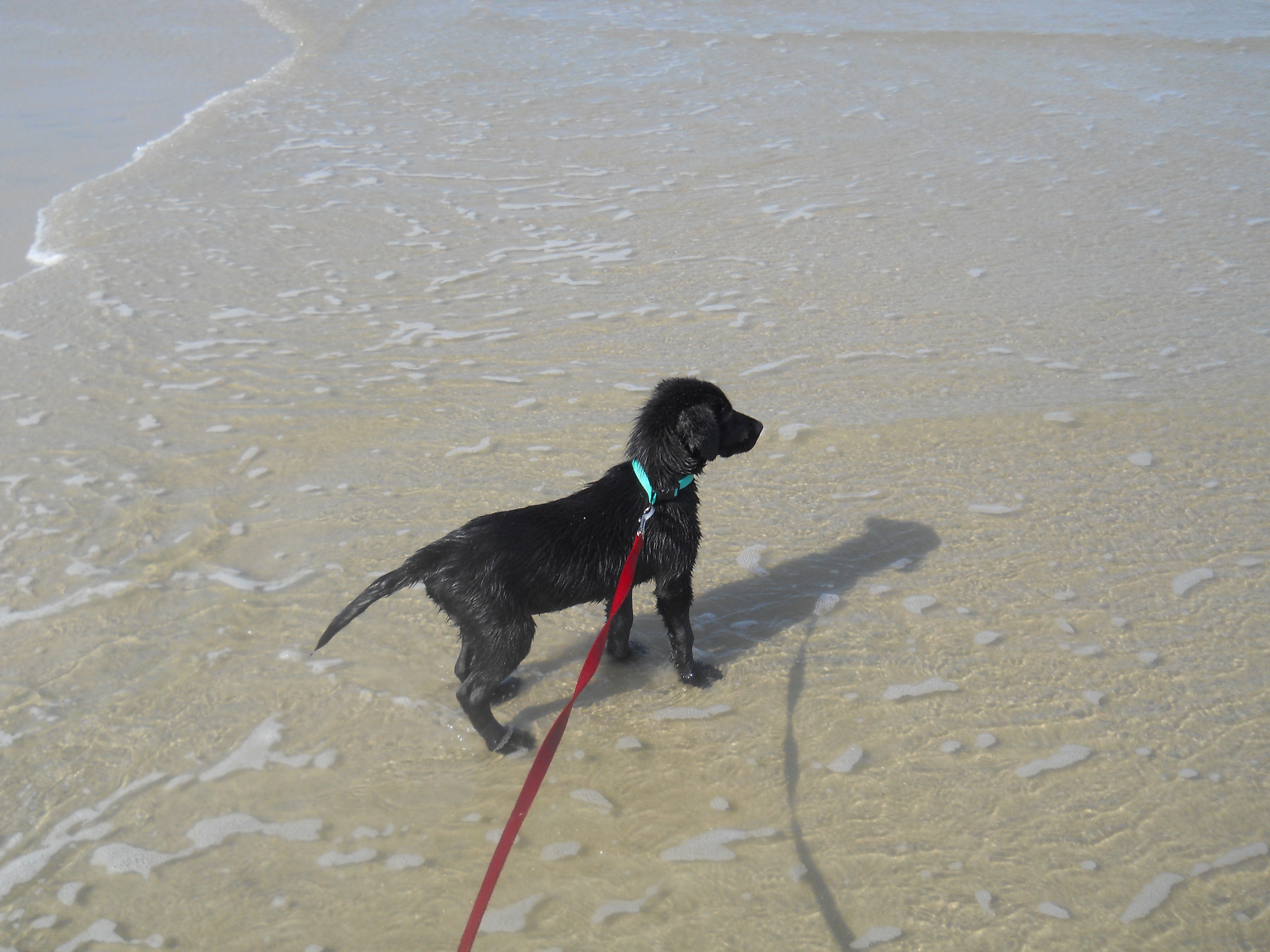 High-paws and nose nuzzles to you!