Angel brought so many wonderful people into our lives during her short time with us.  We are amazed by the generosity of our supporters all around the world that donated to help cover Angel's medical expenses and continue to support our efforts today.  We are thankful for all of the rescue groups that shared Angel's information and helped search for the perfect home for her.  We are blessed to have shared the good days we had with Angel and the heartbreak of the loss with our friends and supporters that sent inspiring and kind words each day.
We cannot express the gratitude we feel for each and every person that now shares Angel's journey with us.  You are such an inspiration to us and encourage us each day to keep moving forward with Angel's Hope and to see the day when the loss of innocent lives as a result of entering shelters, homelessness and abuse is zero.  Thank you!!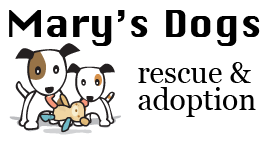 Mary Doane of Mary's Dogs has been an incredible friend to Angel's Hope. She has assisted with finding the most amazing and loving homes for the dogs that have been helped by Angel's Hope. Mary understands the plight of companion animals in shelters or roaming the streets and determines to find families that will make a commitment to these wonderful dogs in need and give them the wonderful life they all deserve.
Thank you Mary for helping Riley, Max, Ginger, and Jack find their families!!
To learn more about Mary and the wonderful dogs that are waiting for loving families please visit Mary's Dogs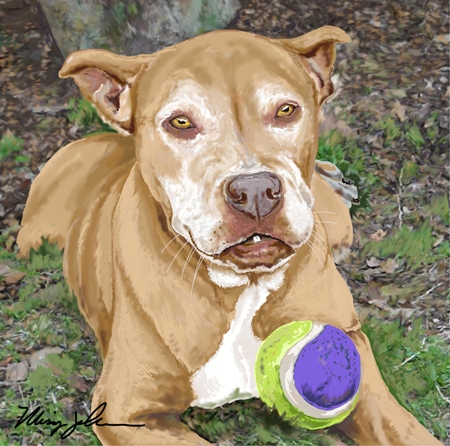 The beautiful painting of Angel was done by Missy Johnson- Dogs for the PAWS.  Dogs for the PAWS, is the national pet/ art awareness site that is inspiring pet lovers to adopt, rescue, and volunteer for pets in need.  It is an art and education project that started with 80 rescue dogs from all around the country. Missy paints a stunning portrait of each and includes their touching stories of rescue and rehabilitation.
We are so thankful that Missy included beautiful Angel in her Paws Pack and created an amazing painting that captured Angel's spirit and the joy that she experienced the day we took her what may have been her first tennis ball.
Thank you Missy- Dogs for the PAWS for being a part of Angel's journey!
To learn more about Dogs for the PAWS please visit Dogs For the Paws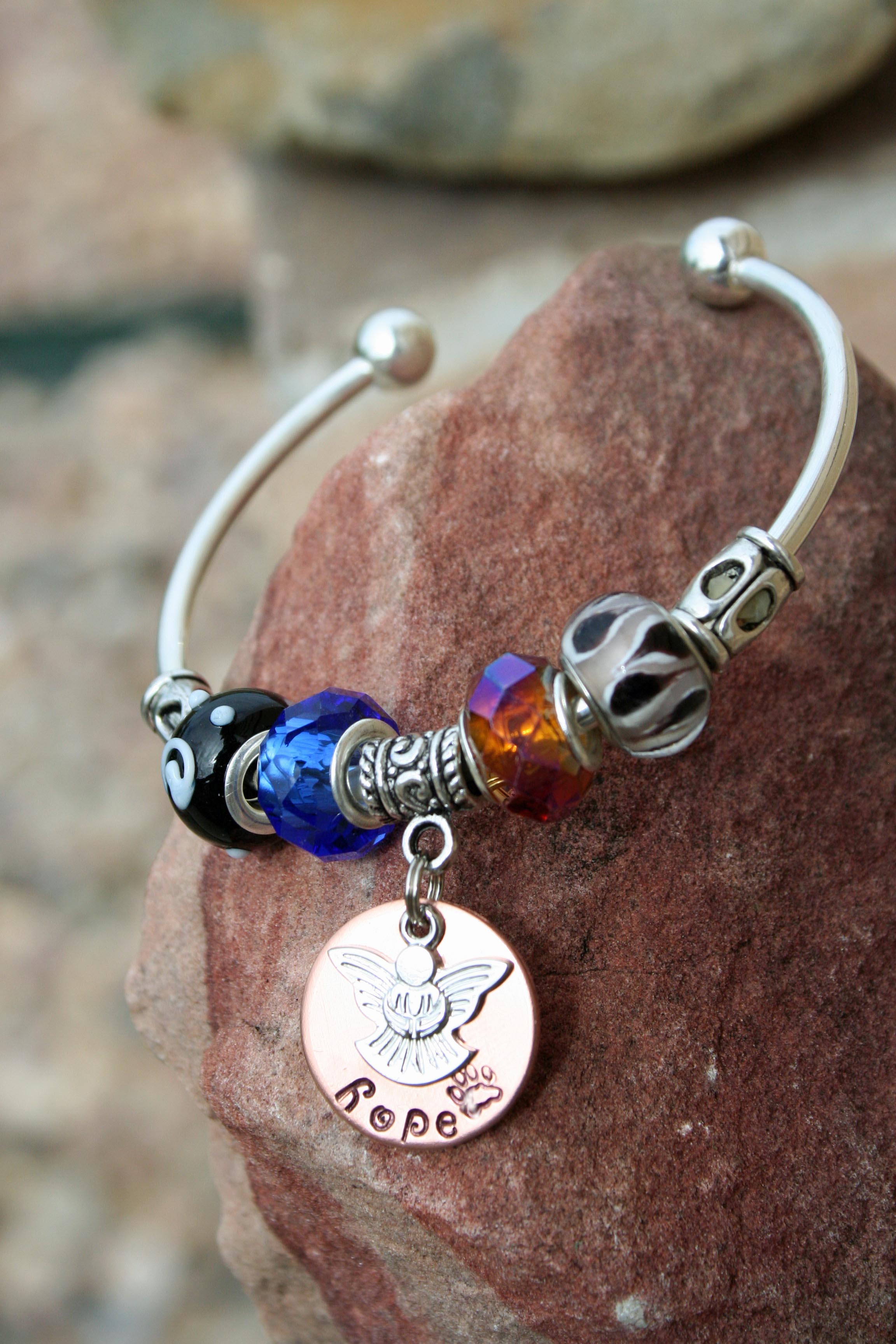 Thank you Erin with Three Scoops of Vanilla for making beautiful bracelets for our organization and for hosting an online fundraiser for Angel's Hope. We are so appreciative and honored to share your amazing work with our friends and supporters.
To see more of Erin's beautiful bracelets and other items please visit Three Scoops of Vanilla